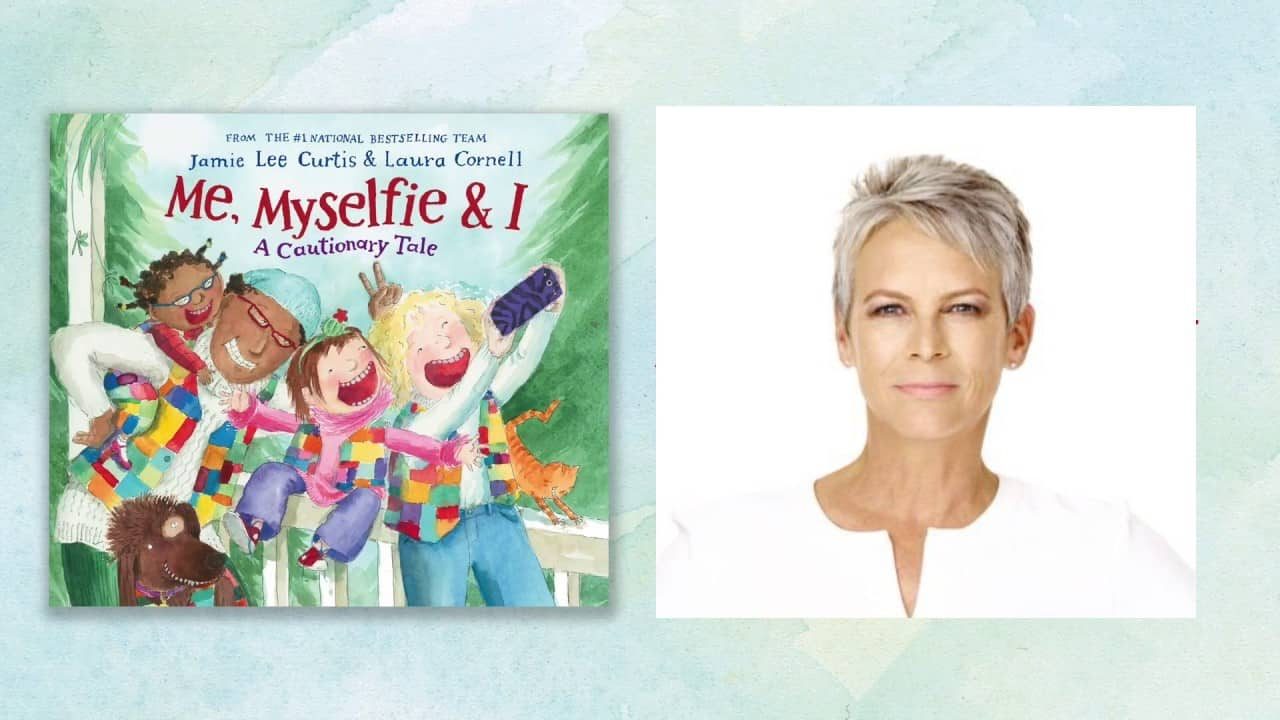 Join author and actress Jamie Lee Curtis for a fun-filled reading of her delightful new book, Me, Myselfie & I: A Cautionary Tale at Children's Book World on Saturday, September 22, 2018 at 10:30 AM!
To welcome Ms. Curtis, Children's Book World will be displaying selfies of kids (of all ages) and their favorite book in our front window.
"Mom is old-fashioned. She likes things hand sewn. To make her more modern, we bought a smartphone." For Mom's birthday, her kids are excited to teach her how to take selfies with her new smartphone. At first, it's lots of fun for the whole family. Soon, driven to take the perfect selfie, Mom begins to document everything, from ski team practice to dance class, and even photo-bombing someone's wedding―until her daughter reminds her that maybe this smartphone wasn't the best gift after all. In a world obsessed with self-documentation comes a tale that shows us with humor and love that the best things happen while the smartphone is turned off.
Children's Book World
10580 W Pico Blvd, Los Angeles, CA 90064
(310) 559-2665