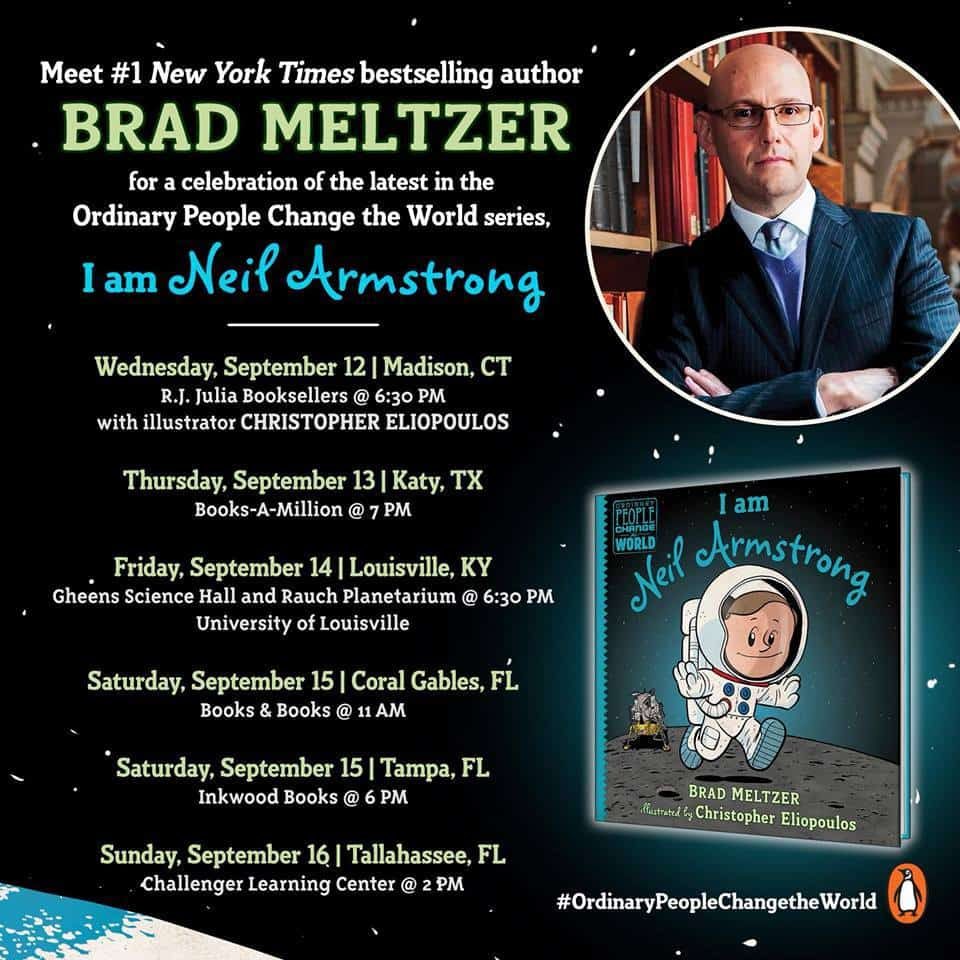 Writer Brad Meltzer (Green Arrow, Justice League of America, Identity Crisis) appears at Books-A-Million on Thursday, September 13 at 7 PM to sign his new book I am Neil Armstrong.
Neil Armstrong's journey to the moon is the focus of the fifteenth picture book in the New York Times bestselling series of biographies about real life heroes Ordinary People Change the World.
This friendly, fun biography series focuses on the traits that made our heroes great–the traits that kids can aspire to in order to live heroically themselves. Each book tells the story of one of America's icons in a lively, conversational way that works well for the youngest nonfiction readers and that always includes the hero's childhood influences. At the back are an excellent timeline and photos. This volume tells the story of Neil Armstrong, the first person to walk on the moon.
About the Author:
Brad Meltzer is the New York Times bestselling author of Heroes for My Son, Heroes for My Daughter, and a number of suspense novels like The Escape Artist. He is also the host of the History Channel television shows Brad Meltzer's Decoded and Brad Meltzer's Lost History (in which he helped find the missing 9/11 flag).
Books-A-Million Katy
5000 Katy Mills Cir Ste 221, Katy, TX 77494
(281) 644-2665