Cincinnati Comic Expo has announced several new additions to their 2018 guest list including Bendict Wong, Manu Bennett, Thom Zahler, Joe Linsner, Kristina Deak-Linsner, and more for their convention on September 14-16th!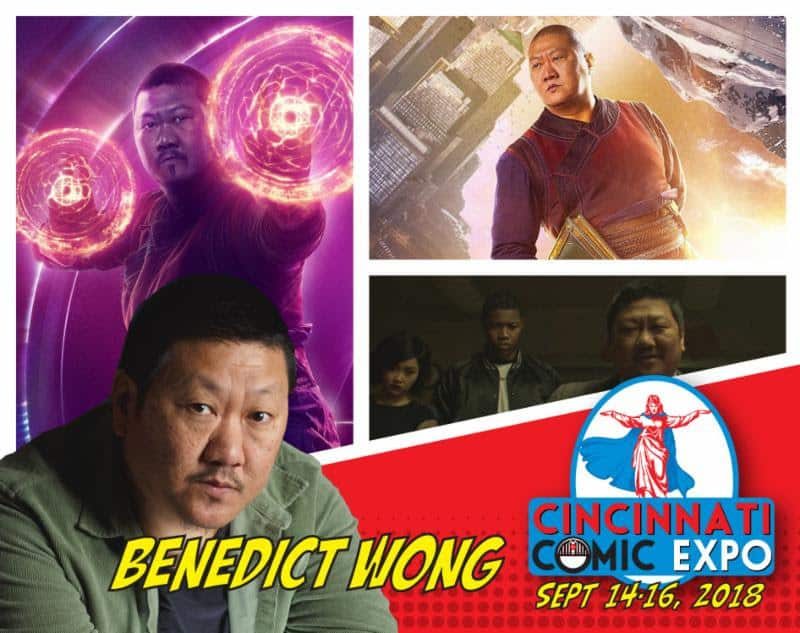 Actor of stage and screen, Benedict Wong joins us for the Cincinnati Comic Expo. Benedict has most recently been recognized for his role as Wong in "Doctor Strange" and "Avengers: Infinity War." Prior to joining the MCU, Wong's credits include numerous programs and films such as "Prometheus", "Law & Order: UK", "Kick-Ass 2", "Marco Polo", "The Martian", and "Annihilation". In addition to appearing on camera, Wong has appeared in several stage and theatrical productions like "Hamlet" and "Julius Caesar", plus voicing Alex Yu in the video game "Prey". Fans can look forward to seeing Wong in the upcoming releases of "Gemini Man", as well as the comic inspired TV show "Deadly Class" and possibly returning as Wong in the untitled Avengers 4.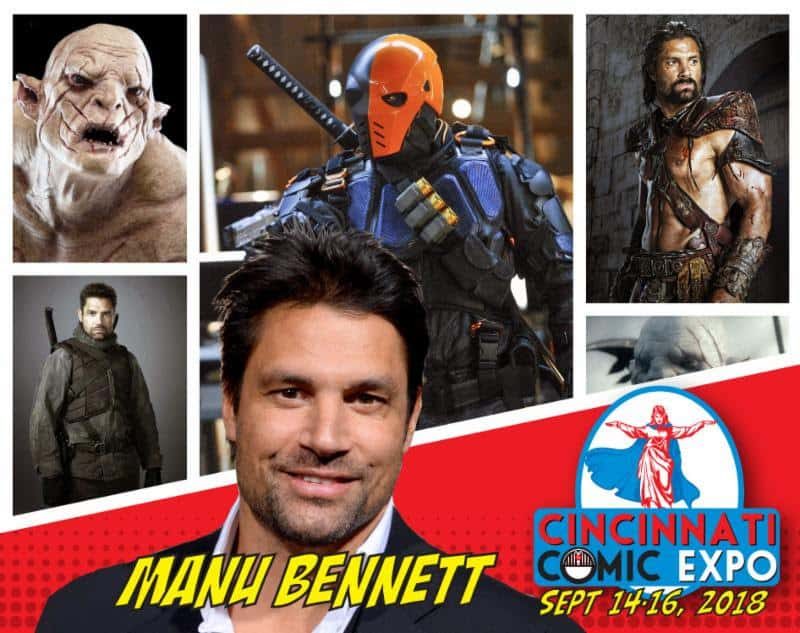 Actor Manu Bennett joins Cincinnati Comic Expo. Manu started his acting career on numerous Australian TV dramas. Since then, he has made appearances on "Xena: Warrior Princess", "The Marine", "The Condemned", and "30 Days of Night". Bennett is most recognized for his roles as Crixus in the "Spartacus" TV series, Azog in all 3 of "The Hobbit" films, and his recurring role as Slade Wilson/Deathstroke on "Arrow". Most recently, fans have been able to see him appear on "The Shannara Chronicles" and starring as Frankenstein in "Death Race 2050".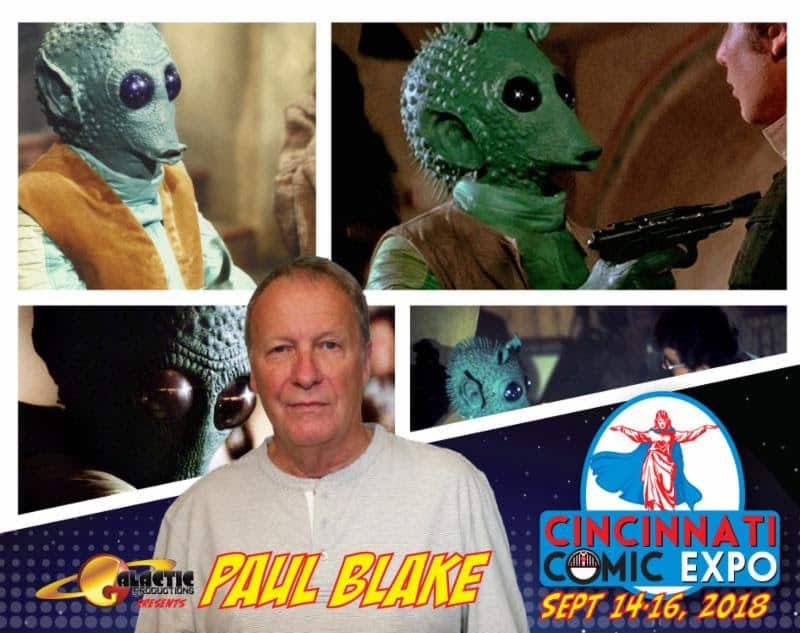 Paul Blake, best known for portraying Greedo in Star Wars, will be in the Queen City for the 2018 Cincinnati Comic Expo. In addition to being shot by Han in "Star Wars: A New Hope", Paul's career goes back over 50 years. Paul Blake's other acting credits include "Crossroads", "Some of My Best Friends Are", "Down to Earth", and "Rosaminde Pilcher".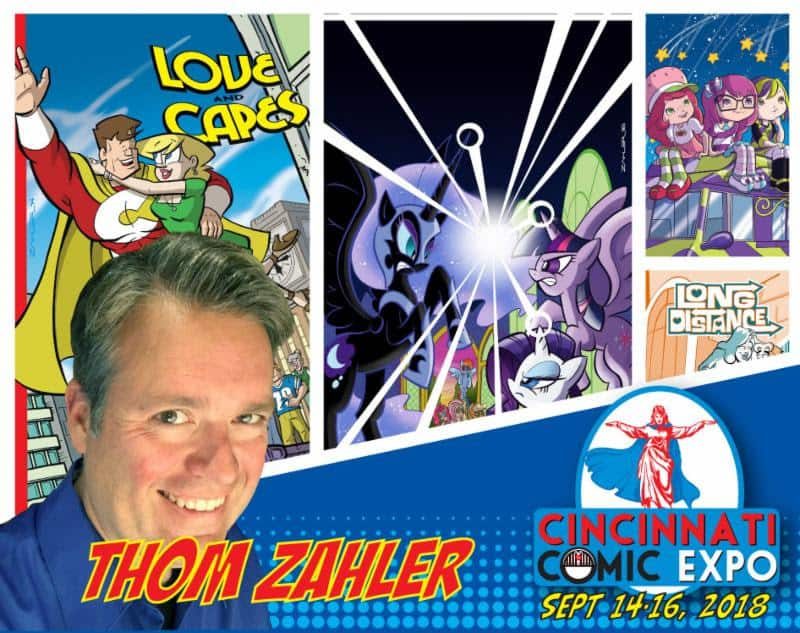 Artist and writer Thom Zahler will be a guest at the 2018 Cincinnati Comic Expo. Thom is the creator of numerous series such as "Love and Capes" and "Long Distance". His other credits include "My Little Pony", "Time and Vine", "Spider-Man Web Warriors", and "Warning Label".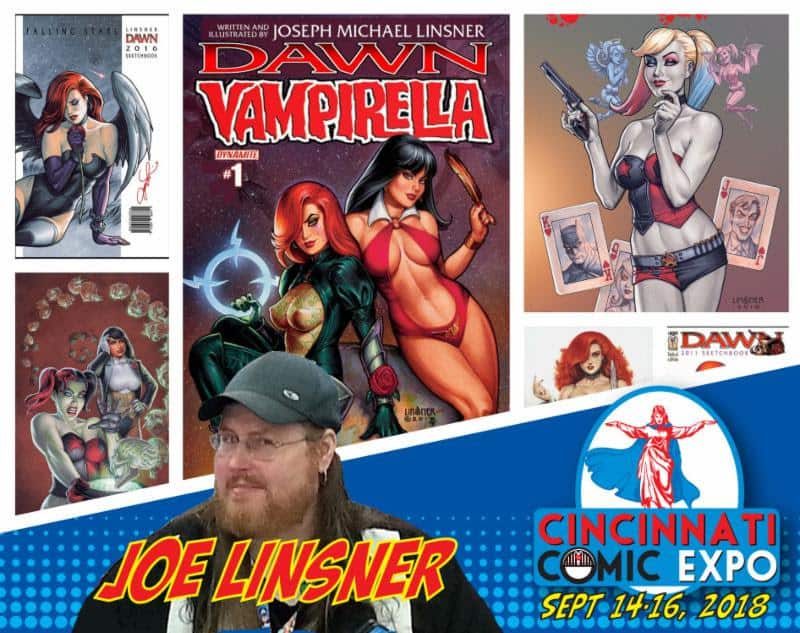 Artist and creator Joe Linsner will be at the Duke Energy Convention Center for the 2018 Cincinnati Comic Expo. Joe is most known for his creation of the "DAWN" character and comic series as well as "Sinful Suzi". In addition to his own creations, Joe's art is recognized on numerous other publications including "Vampirella", "Wolverine", "Killraven", "Justice League", and "Conan". Joe's work can currently be seen in "Vampirella: Roses for the Dead".
Writer, editor, and reference model Kristina Deak-Linsner is returning to the Queen City for the 2018 Cincinnati Comic Expo. Kristina's most recent credit is "Vampirella: Roses for the Dead". The miniseries is currently in publication. Her other projects include "Sin Boldly", "DAWN", and the DAWN/Vampirella crossover.
Established in 2010, the Cincinnati Comic Expo is an annual event celebrating the best in comic books, fantasy, gaming, collectibles, cosplay, steampunk and pop culture in the heart of downtown Cincinnati. Now in it's 9th year, The Cincinnati Comic Expo, has grown to become the Queen City's premier comic convention, bringing together great artists, publishers, actors, writers, cosplayers, and fans from across the world.
Follow us on social media so you can be one of the first to hear the fresh line up of close to 20 NEW comic artists to Cincinnati Comic Expo and other guest film and TV stars that will join us in 2018.
For further information please go to the website: cincinnaticomicexpo.com