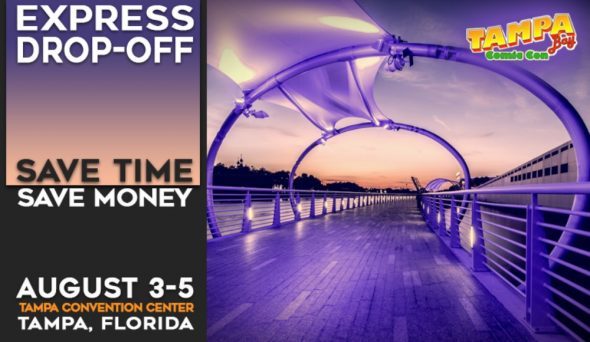 CGC will be accepting submissions at Tampa Bay Comic Con, August 3 – 5, at the Tampa Convention Center.
This promises to be a BUSY show with many popular artists on site.  If you are planning to get a book signed for submission to our Signature Series (yellow label), don't forget that you will need to stop by our booth for a CGC Witness.  Because signed books are only eligible for yellow label if a CGC Witness is present at signing, the Signature Series label represents indisputable authenticity in the marketplace.
We will also be accepting Universal (blue label) submissions throughout the show.  If you plan on submitting for blue label,  Express Drop-Off is the BEST WAY TO GO.  Avoid the long lines, save handling fees AND make sure you get checked in faster!
Here's all you need to do: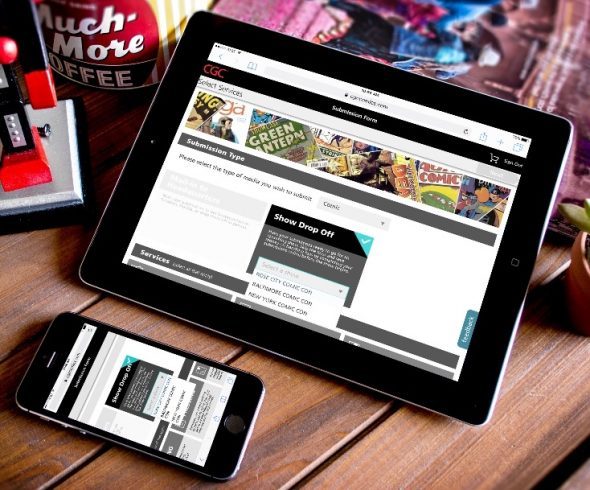 1) Sign up for a FREE membership at: www.cgccomics.com/showjoin
 2) Complete your online submission form before the show at
www.cgccomics.com/orderform, adding ALL of your books and
ALL of your tiers to the ONE form.
3) Bring your books and BOTH packing slips to the CGC Booth.  Look for the "CGC Express Drop-Off" banner to indicate the Express line.
TO ENSURE THAT YOUR EXPERIENCE GOES EVEN SMOOTHER:  Bring your books to the show in Mylar®-type bags with backing boards. DO NOT  PACKAGE.  Make sure that titles are in the same order that they appear on the form. Don't forget to bring BOTH packing slips and come to the EXPRESS DROP-OFF line at the CGC booth.
Keep checking our Facebook page for updates on private signings, booth signings, etc.   See you at the show!