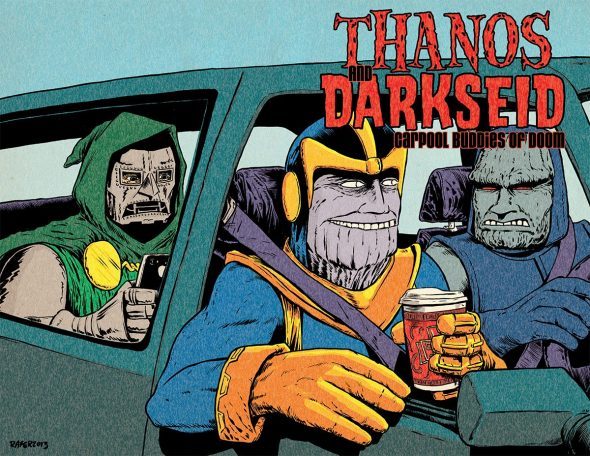 Cartoonist Rafer Roberts appears at The Comic Book Shop on Sunday, July 1st from noon till 3:30 PM for a signing.
Rafer Roberts is a writer and artist who has been making comics for over two decades. His creator owned work includes the long running Plastic Farm, Nightmare the Rat, and the Tumblr famous Thanos and Darkseid: Carpool Buddies of Doom which he co-created with Justin Jordan.
He is also the writer and co-creator with Kristen Gudsnuk of Modern Fantasy, published by Dark Horse Comics. Rafer's mainstream comics work includes the writing duties on A&A: The Adventures of Archer and Armstrong and Harbinger: Renegade for Valiant Comics.
His work on X-O Manowar #38 received two Harvey Award nominations for the Special Award for Humor in Comics and Best Cartoonist. He currently lives in the wilds of Western Maryland, far from everything.
The Comic Book Shop
1855 Marsh Road, Wilmington, DE 19810
(302) 477-1119