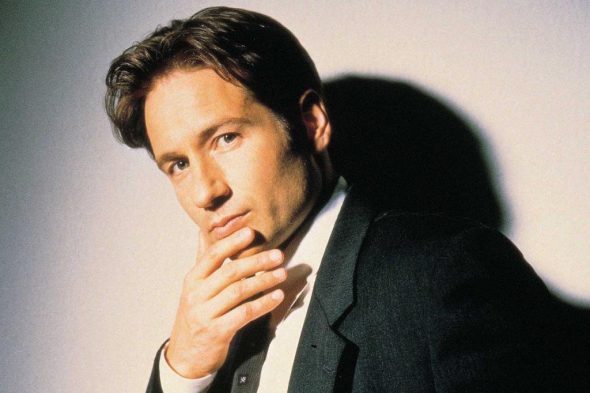 SPOOKY EMPIRE ANNOUNCES ITS FIRST GUEST OF MANY TO COME FOR ITS SWEET SIXTEEN
ORLANDO – Spooky Empire, the company that hosts one of the most coveted and recognizable thriller conventions in the nation, announces its first guest of the season, actor David Duchovny, most recognized for his leading role on FOX's hit TV series and later movie theater sensation, The X-Files. Duchovny is also known for his role as Hank Moody on Showtime's Emmy and Golden Globe award-wining series Californication. This year's convention will celebrate its sweet sixteen on October 26 – 28, 2018 at its new host hotel, Caribe Royale Orlando Resort. Duchovny will make a one-day appearance on Saturday, October 27th, which will mark his first and only Florida appearance.
Caribe Royale Orlando is a resort-style hotel that lives up to its name. The property entrance is grand with a Caribbean-like landscape and has been designed in a way to minimize the distance that guests have to walk. Accommodations available for guests are suites or villas with plush bedding, spacious quarters and wireless internet. The most attractive amenity is its waterfall swimming pool featuring a 75-foot waterslide and two whirlpools.
As a bonus to the Spooky Empire family, doors will open earlier again this year on Friday, October 26 at 1 p.m. to begin the weekend-long festivities. The weekend will feature an array of activities including a tattoo festival, film festival, celebrity autographs, Kid's Zone, costume and cosplay contest, huge exhibitor room, live music, performances, Q & A's with artists, authors and filmmakers, seminars, among many other activities.
All advance tickets, now on sale, are discounted. Prices increase after October 7th and at the door. In advance, three-day passes are $60, one day passes on Friday and Sunday are $30, and one day passes on Saturday $35. Limited VIP Packages are available for $225 and include early entry to all three days, raffles, T-shirts, autograph line fast-pass, exclusive VIP party access on Saturday night with guest celebrities in attendance. A special package for David Duchovny will be announced soon. Tickets for children under ten years old are free.
Rooms are available at Caribe Royale Orlando Resort for a discounted price of $135 per night. Rooms can be reserved online or by calling 1-407-238-8000. Mention 'Spooky Empire' for special rate.
For more information regarding the schedule and to purchase tickets, visit www.spookyempire.com. Stay tuned as more activities, special guests, celebrities and more will be announced in the coming weeks.
For more information about Spooky Empire, visit spookyempire.com. Follow them on Facebook, Twitter and Instagram (@SpookyEmpire).
About Spooky Empire
Founded in 2003, Spooky Empire's Fall Convention has grown to become one of the largest thriller conventions and the dark side of comic con in the nation with attendance increasing each year. Designed to be THE ultimate weekend for thriller fans of all ages, the event allows guests to meet and mingle with their favorite movie and TV stars, buy amazing collectibles from hundreds of vendors and artists, see new and emerging films as well as old favorites, get tattooed by some of the best artists in the world, and take part in one of the largest Zombie Walks in the country. In May 2011, Spooky Empire introduced their Spring Convention mid-season to provide fans with even more fun in anticipation of their Fall Convention. Spooky Empire's ultimate goal is to provide memorable events for fans to return to each year, a place where they can congregate with thousands of other people with the same interests. For more information, visit www.spookyempire.com.
Spooky Empire Media Contacts:
Juliana Gutierrez, JWI PR | +1 305-991-4259 | juliana@jwipr.com
Jessica Wade Pfeffer, JWI PR| +1 305-804-8424 | jessica@jwipr.com