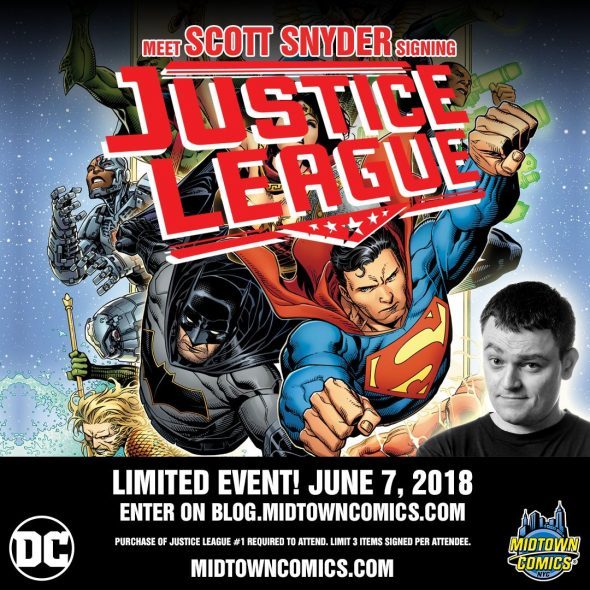 Writer Scott Snyder (Batman, DC Metal, American Vampire) appears at Midtown Comics on Thursday, June 7th to celebrate the launch of his brand new DC Comics series Justice League #1! Purchase of Justice League #1 is required. Limit 3 items signed per attendee. This is a LIMITED signing.
Enter the win a ticket by clicking HERE…
PLEASE NOTE: SInce this is a limited event, only winners of the raffle will be allowed at the signing. Due to this, the specific time and venue of the event will only be told to winners via email by June 5th, 2018.
A brand new era begins here! Scott Snyder, Jim Cheung, and Jorge Jimenez launch the Justice League into a cosmos-shaking mystery that will draw out their most terrible foes in ways our heroes couldn't possibly imagine! Martian Manhunter struggles to protect the team from an incoming threat that will shatter the world! And while Batman attempts to recruit an old ally back into the fold, Flash and Hawkgirl are blindsided by new challenges that could rewrite their mythologies! The adventure unfolds in Justice League!