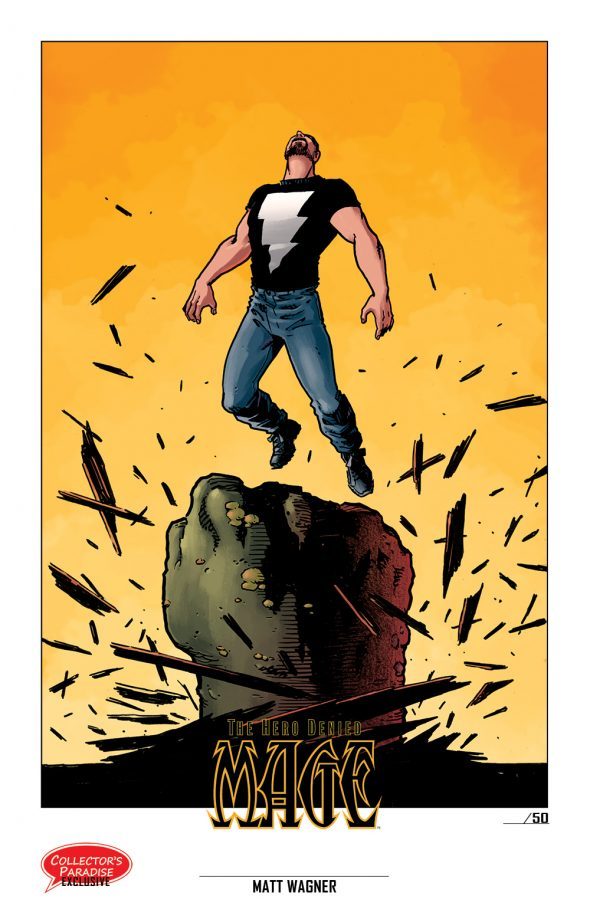 MATT WAGNER (Grendel, Mage, Trinity, Batman) is our special guest on Saturday, May 19th at Collector's Paradise – Pasadena store, for an amazing Signing Event, featuring an EXCLUSIVE MAGE PRINT, limited to 50 copies, and available for PRE-ORDER as part of a Pre-Order Ticket that gives you, the fan, an expanded experience with the popular creator, INCLUDING:
– LIMITED EDITION EXCLUSIVE PRINT Numbered to 50 made, created specially for this event, signed by Matt Wagner
– Quick sketch on the PRINT by Matt Wagner at the signing
– COUPON for 10% OFF ANY Matt Wagner GRAPHIC NOVELS in stock at the event (in addition to our 20% graphic novel club credit discount, club is free to join)
– PRIORITY in line at the event. You will be given priority in line at the event, ahead of anyone who does not purchase this priority ticket.
– Ability to get 10 items signed (beyond what you purchase at the event). Everyone else will only get 3 items signed.
If you are not local to our store, you can still purchase one of these tickets, pay shipping, and have the print, signed and sketched, shipped to your door. We reserve, at any time, to remove this ability to ship the prints and only offer this item to local customers.
Collector's Paradise
319 S Arroyo Pkwy, Ste 4, Pasadena, CA 91105
(626) 577-6694