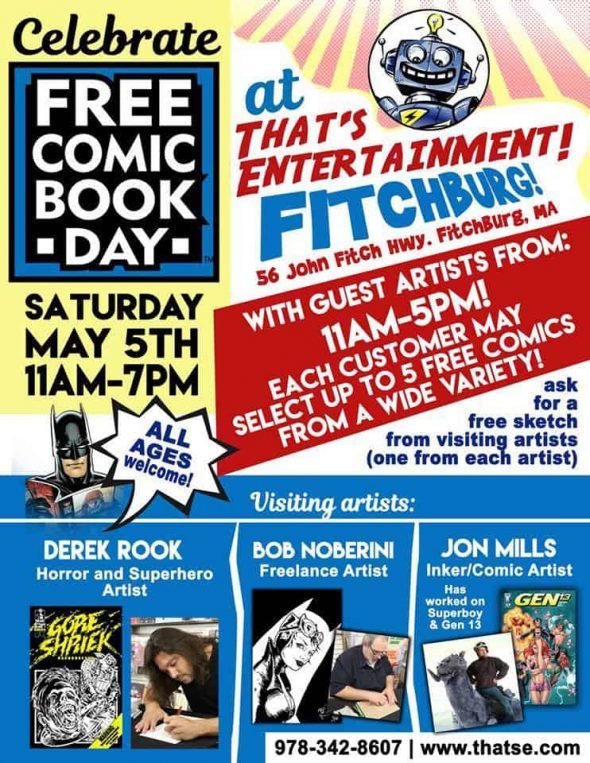 That's Entertainment celebrates Free Comic Book Day on Saturday, May 5, 2018 from 11:00 AM till 5:00 PM.
Special Guest Artists
Derek Rook has provided artwork for such notable works as Lucio Fulci's Gates of Hell and Zombie, The Dead, Deadworld, and Gore Shriek. Under his comic book company label, Rough House Publishing, Derek plans to release his creator-owned titles, Beautiful Worcester and Angelduster. Although Derek works on numerous horror-related titles, he also passionately draws superheroes.
Jonathan Mills is a freelance artist who's worked for Marvel and DC Entertainment working on both Superboy and Gen13.
Bob Noberini is a freelance artist well known for his dynamic superhero style.
That's Entertainment
56 John Fitch Hwy, Fitchburg, MA 01420
978-342-8607