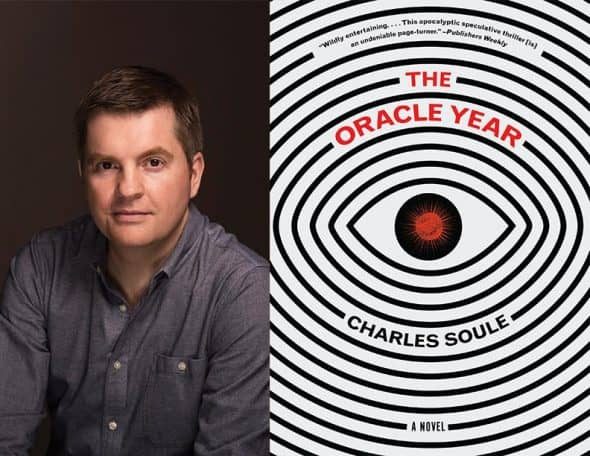 Left Bank Books and Archon present an SF STL event with comic book writer Charles Soule (Daredevil, She-Hulk, Curse Words, Poe Dameron) on Tuesday, May 8th at 7:00 PM to sign and discuss his debut novel, The Oracle Year!
This event is free and open to the public, but proof of purchase of "The Oracle Year" from Left Bank Books will be required to enter the signing line.
Knowledge is power. So when an unassuming Manhattan bassist named Will Dando awakens from a dream one morning with 108 predictions about the future in his head, he rapidly finds himself the most powerful man in the world. With only a handful of people he can trust—including a beautiful journalist—it's all Will can do to simply survive, elude exposure, and protect those he loves long enough to use his knowledge to save the world. Delivering fast-paced adventure on a global scale as well as sharp-witted satire on our concepts of power and faith, Marvel writer Charles Soule's audacious debut novel takes readers on a rollicking ride where it's impossible to predict what will happen next.
St. Louis Public Library – Schlafly Branch
225 No Euclid, St. Louis, MO 63108
(314) 367-4120