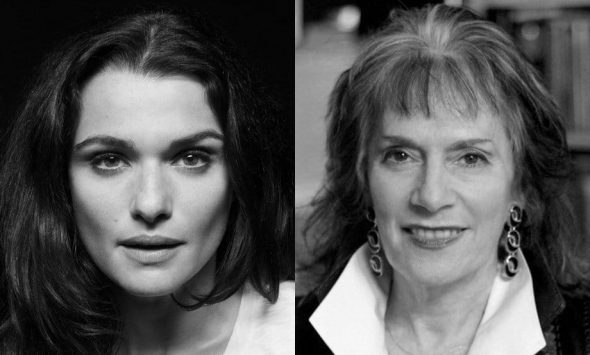 Academy-Award winning actress Rachel Weisz appears at the 92nd St Y on Monday, April 23, 2018 at 8:00 PM to present precede the April 27 release of her latest film Disobedience (which Weisz also produced).
Reel Pieces moderator Annette Insdorf will interview her about a career that spans 25 years and dozens of terrific films. Among the clips to be shown, a few will be from Disobedience (which will have its premiere at the Tribeca Film Festival).
Rachel Weisz has starred in both mainstream successes like The Bourne Legacy, Runaway Jury, and The Mummy and independent prize-winners such as Michael Winterbottom's I Want You, Fernando Meirelles's The Constant Gardener (for which she won the Oscar for Best Supporting Actress) and Adam Brooks's Definitely, Maybe. Among her most impressive work is Alejandro Amenabar's Agora — a historical drama of 2009 in which she plays a philosopher and teacher in 4th Century Alexandria — and The Whistleblower, Larysa Kondracki's 2011 drama based on the real experiences of a Nebraska policeman who served as a peacekeeper in post-war Bosnia and confronted the UN for covering up a sex scandal. In recent years, Weisz has played both real figures (such as Deborah Lipstadt in Denial) and imaginative creations (as in Joshua Marston's Complete Unknown). She has also worked onstage, notably in Harold Pinter's Betrayal, the Broadway revival directed by Mike Nichols (and co-starring her husband Daniel Craig) in 2013.
Disobedience is directed by Sebastian Lelio, whose Chilean drama A Fantastic Woman just won the Academy Award for Best Foreign-Language Film. He co-wrote the screenplay with Rebecca Lenkiewicz (the co-writer of the acclaimed Polish drama Ida), adapted from Naomi Alderman's novel. Set in London's Orthodox Jewish community, the film has splendid performances by Rachel Weisz, Rachel McAdams and Alessandro Nivola.
92nd Street Y
1395 Lexington Avenue, New York, New York 10128
212-415-5500