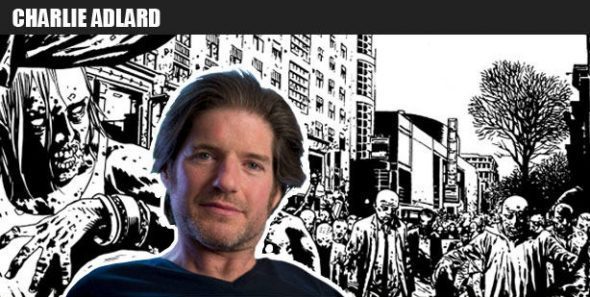 Press Release:
Waterstones TCR and Image Comics are pleased to present an evening with Charlie Adlard, UK Comics Laureate and artist and co-creator of the Eisner-award winning series The Walking Dead, on Monday, April 9, 2018 at 7:00 PM.
Alongside the ongoing publication of the Skybound series The Walking Dead, Charlie has co-created books such as Rock Bottom, Codeflesh, White Death, and many more in his twenty plus year career to date. He's drawn the French album Breath Of The Wendigo and plans to continue working for that market with more bande dessineés planned.
Charlie will be discussing his work and the inspiration behind his hit series. There will be a chance to ask questions and have your books signed at the end of the event.
Waterstones
19-20 Tottenham Court Road, W1T 1BJ London, UK
+44 808 147 1049