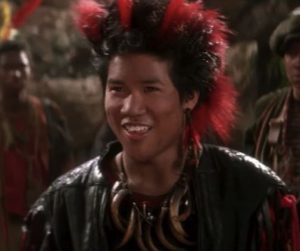 Press Release:
GreatCo is proud to announce the second of our monthly "Shared Screens InGreatCo" on Thursday, July 27th, 2017. As a reminder, our goal is to build a screening room at GreatCo HQ known for bringing new perspectives on how the movie-going experience can be consumed.
For the second feature of our Summer Series, we will be screening HOOK, the popular fantasy adventure film directed by Steven Spielberg. The film features our dear friend Dante Basco as the iconic character Rufio, the red-stripe-haired leader of the Lost Boys. Immediately following the film, filmmaker Eugene Suen will be on hand to interview Dante for our podcast.
Doors: 6:30pm | Movie: 7:00pm
ABOUT THE MOVIE
Featuring an all-star cast of Robin Williams, Dustin Hoffman, Julia Roberts, Maggie Smith, and Dante Basco, HOOK is Steven Spielberg's hugely popular take on the Peter Pan mythology. In this fantasy adventure film, Peter Pan is now Peter Banning, a successful corporate lawyer in San Francisco who has forgotten the events of his childhood. Life for the grown-up Peter is ordinary and unimaginative. However, when his worst enemy Captain Hook unexpectedly comes back into his life and kidnaps his two children, Peter is forced to return to Neverland and confront the memories of his childhood.
The Great Company HQ
1917 Bay St 2nd Floor Los Angeles CA 90021
(323) 250-2434