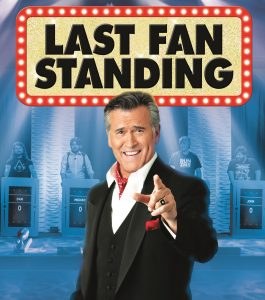 Actor, author and producer Bruce Campbell (Ash vs Evil Dead) appears at the Clifton Center on Monday, August 21, 2017 at 7:00 PM! Tickets are available here…
Cult movie icon in the Evil Dead series and Showtime's Ash vs Evil Dead hosts a hilarious, interactive game show, LAST FAN STANDING.
General Admission seating. Tickets $45 include admission to the show, a copy of "Hail to the Chin", and book signing* after the event.
*Please note, book signings can last for many hours and may involve a long wait. We request participants who wish to wait in the signing line bring no more than one additional item to be signed. More than two items will drastically increase the wait for everyone. Thanks for your understanding!
Clifton Center
2117 Payne St (Corner of Payne and Clifton), Louisville, Kentucky 40206
(502) 896-8480