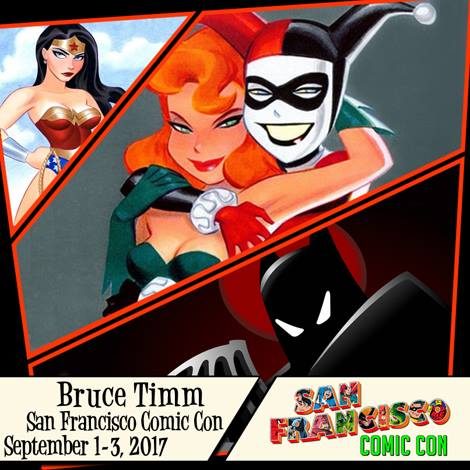 Press Release:
Bruce Timm will be a guest artist at the San Francisco Comic Con on September 1-3, 2017 at Moscone West!
Bruce is best known for building the artistic foundation & style of the DC Comics animated universe, with Batman: The Animated Series, being an everlasting hallmark of his design, and co-creating the popular villain Harley Quinn.
There will be a San Francisco Comic Con print created by Bruce Timm, made available exclusively to attendees that reserve a hotel room in the SFCC room block.
Other guests include Nichelle Nichols, Ray Park, Arthur Adams, Bob Camp, Michael Golden, Alex Nino, Ariel Olivetti, and more!
To pre-order tickets for the September 1-3, San Francisco Comic Con, and to book your hotel room in the discounted room block, please visit: www.sanfrancomiccon.com