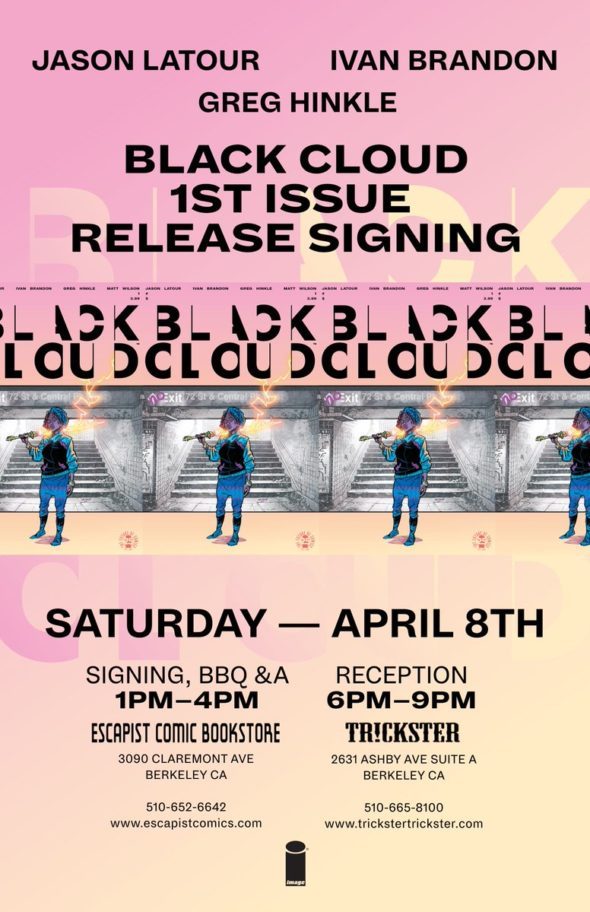 Writers Jason Latour (Southern Bastards, Spider-Gwen), Ivan Brandon (Drifter, Viking), and artist Greg Hinkle (Airboy, Rattler) appear at Escapist Comics to celebrate the release of their new Image comic Black Cloud #1 on Saturday, April 8, 2017 from 1:00 – 4:00 PM.
Be a part of the BBQ & A session with the creators recorded for the Escapist Comics Podcast featuring BBQ'd treats.
Reception for the writers and artists, featuring art by Greg Hinkle to follow from 6:00 to 9:00 PM at TR!CKSTER.
Escapist Comics
3090 Claremont Ave, Berkeley, CA 94705
510-652-6642