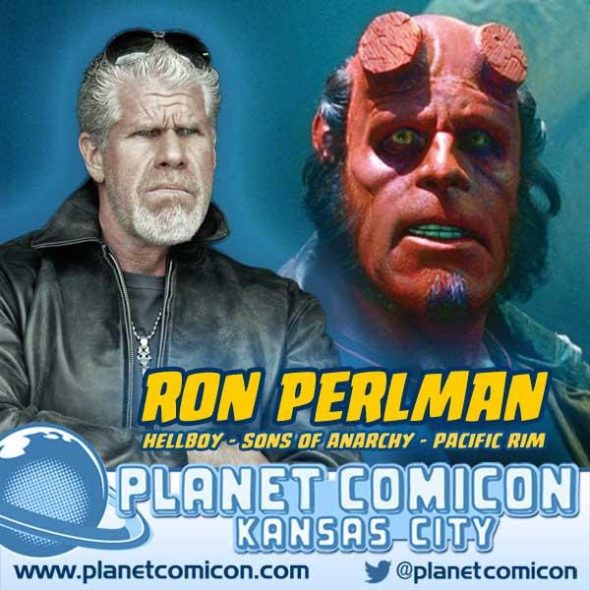 Ron Perlman joins Planet Comicon's guest list for the 2017 convention! Tickets are available for sale now at the link…
Press Release:
Ron Perlman is one of the most beloved and prolific fantasy and science fiction performers. He is best known as Clay Morrow in Sons of Anarchy, Vincent in the TV series Beauty and the Beast, and as Hellboy in both 2004's Hellboy and Hellboy II: The Golden Army. Currently he stars on the Amazon Prime series Hand of God.
Perlman is a frequent collaborator of Hellboy director Guillermo del Toro, with roles in Cronos, Blade II, and Pacific Rim. He is also acclaimed for his voice-over work as the narrator of Fallout, Clayface in Batman: The Animated Series, Killer Croc in The Batman, Slade in the animated series Teen Titans, The Lich in Adventure Time, and the Stabbington Brothers in Tangled.
Previously announced guests include Wil Wheaton, Felicia Day, Summer Glau, Kevin Eastman, Amanda Conner, Jimmy Palmiotti, Chad Hardin, Jason Aaron, Bill Amend, Don Rosa, Rick Burchett, Phil Hester, Dennis Hopeless, Matt Kindt, and many more.