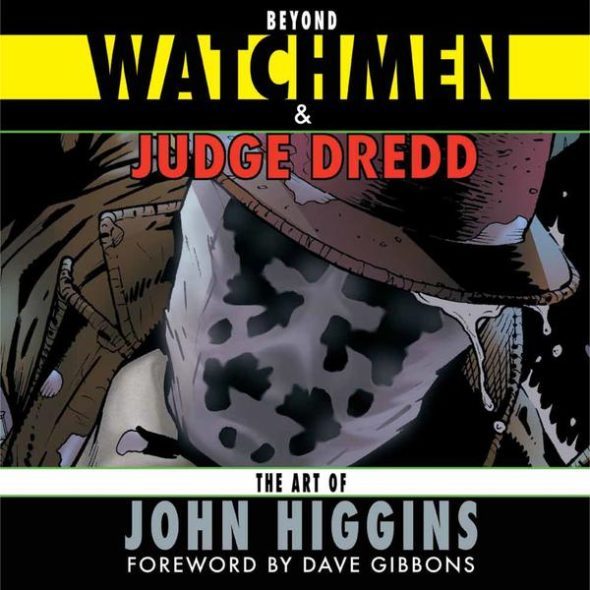 Artist John Higgins launches his new book – and art exhibition – Beyond Watchmen & Judge Dredd, at Forbidden Planet's Liverpool store at 1:00pm on Saturday 11th March. John Higgins has been the artist or colourist on some of the most iconic comic books of recent years. Here, collected together for the first time, is the best of Higgins breathtaking work. Alongside never before seen preliminary drawings of now iconic characters, the book includes insights into the career of the comic book artist.
Beyond Watchmen & Judge Dredd is not just a comprehensive overview of Higgin's work – it is also an indispensable instruction manual on drawing and colouring technique.
John Higgins is an acclaimed graphic artist, writer and publisher. A frequent collaborator with Alan Moore and Dave Gibbons, his work includes Batman: The Killing Joke, Watchmen, Judge Dredd, Before Watchmen, and Razorjack.
This signing is part of the launch of first major retrospective of the work of Liverpool-born artist, who found global success as a comic book artist and writer for 2000AD, DC and Marvel, running at Victoria Gallery & Museum within Liverpool University.
The exhibition will feature his original art displayed alongside examples of the work of the artists and science fiction classics that inspired him.
Beyond Dredd & Watchmen: The Art of John Higgins opens on Friday, 10 March 2017 and runs until October 2017.
Forbidden Planet
92 Bold Street Liverpool L1 4HY
0151 707 1491