Event Details: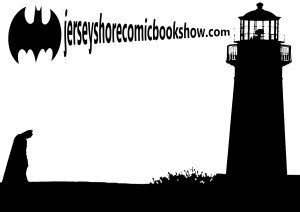 Convention Name
Jersey Shore Comic Book Show
Convention Website Address
http://www.jerseyshorecomicbookshow.com
This convention will take place:
Date (Format mm/dd/yyyy)
04/03/2016
About This Convention
Comic book show featuring Star Guests, Sharon Smyth Lentz of Dark Shadows Fame, Christopher Weite from The Walking Dead and Zombie Queen Carolyn Seibert. Also on hand will be models and cosplayers Jennifer Lee and Amanda Jade. The New Jersey Ghostbusters and the 501st Star Wars Legion will be on hand as well greeting fans of all ages and posing for photos. We will have over 20+ guest artists and over 40 Vendors offering up Comics, Non-Sport Cards, Toys, Comic themed crafts, Collectibles and so much more!
Venue Name and Address
Toms River Elks Lodge
600 Washington Street
Toms River, New Jersey 08753
United States
Map It
Number of Dealer/Exhibitor Tables
46
Projected Attendance
800
Please select the Category that best describes the convention
Comic Books
Additional Categories
Guests
Sal Otero, Jim Brenneman, David W. Fox, Rusty Gilligan, Bob Petrecca, Mackenzie Hawk, Joe DelBeato, Bun Leung, Mike Chan, Tim Aichele, Super Jeffo Man, Outpouring Comics, Howard Bender….more to be announced later.