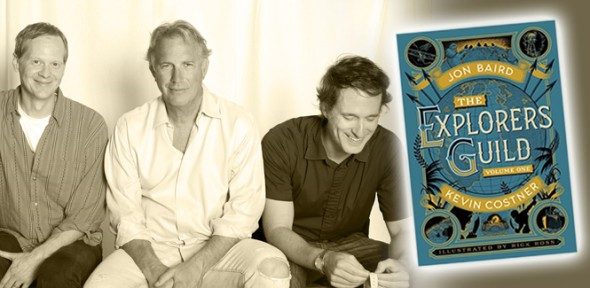 Actor/director Kevin Costner appears at The Grove on Tuesday October 27, 2015 at 7:00 PM with Andy Lewis, Book Editor of The Hollywood Reporter, to discuss his new book The Explorers Guild: Volume One: A Passage to Shambhala!
(Wristbanded event. Books are pre-signed.)
About this author:
Kevin Costner, co-creator of The Explorers Guild, is an internationally recognized director, producer, and actor. His career has taken him around the world and enabled him to become a passionate historian and explorer, spurring a partnership with Arqueonatas Worldwide, a company dedicated to treasure diving and excavation.
Barnes & Noble – The Grove
189 The Grove Dr, Los Angeles, CA 90036
(323) 525-0270