Event Details: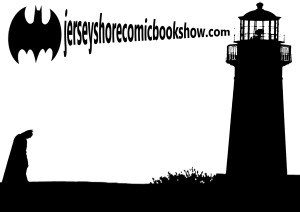 Convention Name
JERSEY SHORE COMIC BOOK SHOW
Convention Website Address
http://www.jerseyshorecomicbookshow.com
This convention will take place:
Date (Format mm/dd/yyyy)
07/19/2015
About This Convention
Come out and join us for another great show at the Jersey Shore on Sunday, July 19, 2015. This show will be held at the Elks Lodge in Toms River, NJ from 10 am to 4 pm.
We will be featuring over 20+ guest artists, writers and creators of comics. We will also have more than 30 vendors and dealers with comics from the golden age to present, as well as non-sport cards, toys, action figures, comic crafts and collectibles.
Also on hand will be the New Jersey Ghostbusters and the 501st Legion, always a BIG hit with kids and adults. Appearing for the first time will be the 405th HALO costume group.
Vendor/Dealer tables still available, as well as Artist tables, but they are going FAST. You can find table information on our website or by e-mail: howellmanforyou@aol.comAdmission $3.00 Children under 12 FREE
Venue Name and Address
Toms River Elks Lodge
600 Washington Street
Toms River, New Jersey 08753
United States
Map It
Number of Dealer/Exhibitor Tables
60
Projected Attendance
1,000
Please select the Category that best describes the convention
Comic Books
Additional Categories
Guests
Bob Petrecca, Neil Vokes, David DeVries, Paris Cullins, Howard Bender, Steve Lesfiki, Tom Schloedorn, Joe DelBeato, David Hardy, Tony Townsend, Mackenzie Rose, Jeff Maksuts, Jeff Shultz, Michael Pagdon, Jay Taylor, Bettina Denonno….more to be announced, check webpage.