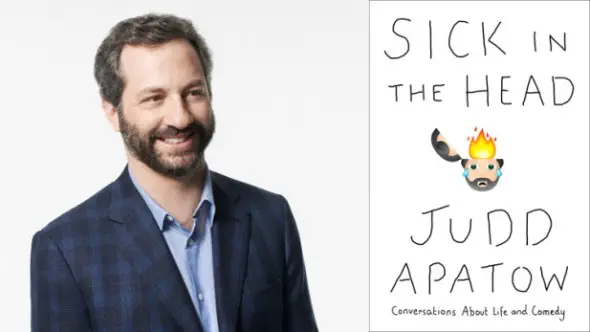 Director Judd Apatow (Trainwreck, This Is 40, Knocked Up) signs his new book at The Grove on Tuesday, June 23, 2015 at 7:00pm!
Sick in the Head gathers Judd Apatow's most memorable and revealing conversations into a hilarious and incredibly candid collection that spans not only his career but his entire adult life. Join us for a fantastic evening wtih Judd Apatow.
About this Author
In addition to writing, producing, and directing Funny People, Judd Apatow performed the same duties on the film Knocked Up, and co-wrote (with Steve Carell) and directed The 40-Year-Old Virgin. He has also produced Pineapple Express, Superbad, Forgetting Sarah Marshall, Year One, Drillbit Taylor, Stepbrothers, Talladega Nights, and Anchorman.
Barnes & Noble – The Grove at Farmers Market
189 The Grove Drive Suite K 30 Los Angeles, CA 90036
323-525-0270