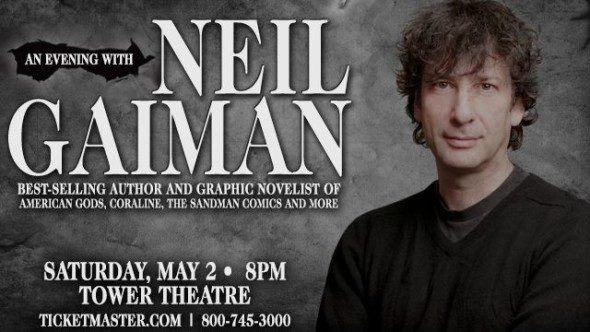 Join Neil Gaiman at the Tower Theater on Saturday, May 2nd at 8:00 pm for an evening of engaging conversations and stories of his life's work both past and future, including an open discussion with the audience.
Neil Gaiman is one of fantasy's most extraordinary innovators. Long considered a top writer of comics, he is also the creator of genre-defying prose, poetry, film, and drama for audiences of all ages. Gaiman's award-winning works include the #1 New York Times bestselling adult novels The Ocean at the End of the Lane and Anansi Boys, the young adult novel Coraline, the TV series Neverwhere, and the groundbreaking Sandman comics series.
The Doylestown Bookshop has been chosen as the on-site bookseller for this event.
Tickets for sale online. After that tickets available at box office window.
The Tower Theater
S 69th St at Ludlow St, Upper Darby, Pennsylvania 19082