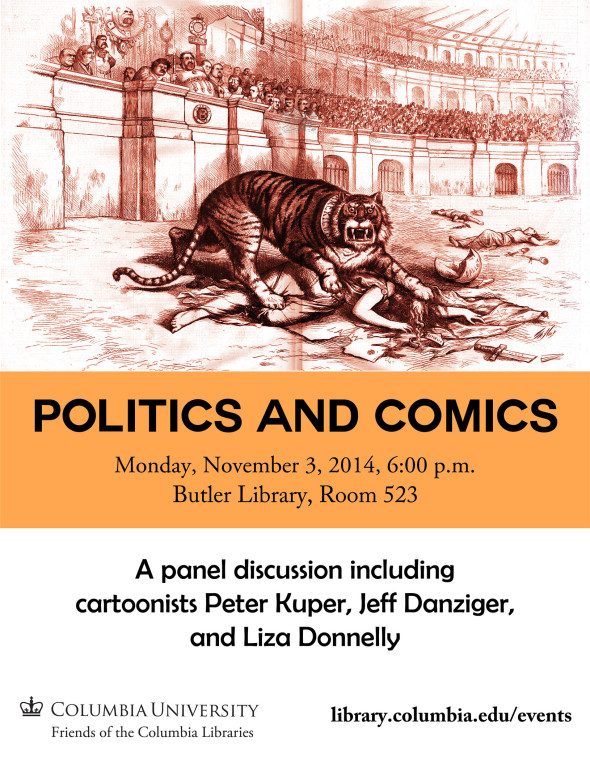 Peter Kuper, Liza Donnelly, and Jeff Danziger appear at Columbia University's Butler Library on Monday, November 3, 2014 at 6:00 PM!
Press Release:
From Honore Daumier to Thomas Nast, George Cruikshank to Garry Trudeau, political ideology and political commentary have been expressed through the medium of comics.
Please join Peter Kuper (cartoonist and co-founder of the political comics journal World War 3 Illustrated), Jeff Danziger (editorial cartoonist), and Liza Donnelly (New Yorker cartoonist and member of "Cartooning for Peace") as they discuss the role of politics in their own work.
What better way to spend Election Day eve?
Butler Library, room 523
There will be books available for purchase and signing.
Come early, and visit the "Comics at Columbia: Past, Present, Future" in Butler Library' Rare Book & Manuscript Library, 6th floor east.
Butler Library | Columbia University
535 W 114th St, New York, NY 10027
(212) 854-7309