Press Release: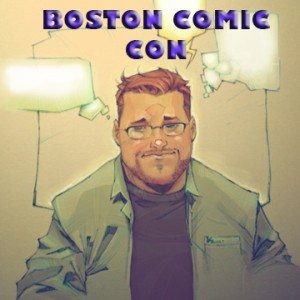 Boston Comic Con has added several new guests to an already huge list of creators! Marvel Editor and talent scout C.B. Cebulski, who has worked on titles including X-Men, Avengers, and Spider-Man, will appear to conduct a limited number of portfolio reviews. This is a rare opportunity to sit down with Marvel's top talent scout and show off your talents. More information on the portfolio reviews and the schedule will be announced closer to the convention.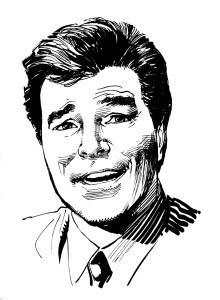 Additionally, Silver Age legend Neal Adams appears at Boston's biggest comic conventions once again! Neal has been one of the most influential artists in the industry both on the page and behind the scenes. From returning Batman to his dark and gritty roots to campaigning for creators' rights, Adams and his photo-realistic art have graced the pages of The Brave and the Bold, Deadman, Uncanny X-Men, Avengers, Green Lantern / Green Arrow, and most recently Batman: Odyssey.
Local artist Ming Doyle, whose credits include Guardians of the Galaxy, Jennifer's Body, Fantastic Four, and Tantalize, is a frequent guest of artist alley. She also co-created the webcomics The Loneliest Astronauts, Boldly Gone, and Mara from Image Comics. She recently drew Quantum & Woody for Valiant!
Artist Alex Saviuk appears once again at Boston Comic Con 2014. Alex began his career in the 1970s on Green Lantern, Flash, Hawkman, and Superman. He became well-known as a Spider-artist with a seven year run on Web of Spider-Man, and has drawn the Spider-Man newspaper strip since 1997. Other recent work includes penciling Stan Lee's The Mighty Seven for Archie Comics, and another daily comic, The Phantom.
The most beloved man in comics Frank Tieri is a writer whose credits include Wolverine, Deadpool, Iron Man, and Infinity Heist for Marvel Comics; and Savage Hawkman, JSA: Classified, Gotham Underground, and Outsiders for DC Comics. He also worked on the popular Marvel vs. Capcom video game series and the cartoon Ultimate Spider-Man!
Previously announced guests include Jason Momoa, Jewel Staite, Sam Witwer, Simon Bisley, Greg Capullo, Amanda Conner, Danielle Corsetto, Ivy Doomkitty, Adam Kubert, Carlos Pacheco, Jimmy Palmiotti, Eric Powell, Gail Simone, Stan Sakai, Jeff Smith, Scott Snyder, Skottie Young, and many more! For the full guest list plus artist alley, exhibitor, and film fest registration please check out the Boston Comic Con website!
Online ticket purchases are available at the link!
About Boston Comic Con:
The Boston Comic Con is a 100% independently run comic book show committed to bringing the biggest and best comic creators to New England. Run by fans for fans, Boston Comic Con is not affiliated with any other convention tour or corporate interests. Hosting over 120,000 square feet of vendors selling comic books, toys, posters, trading cards, and other pop culture memorabilia, this is a destination event for geeks of any stripe. This year's convention will be held Friday August 8th, Saturday August 9th and Sunday August 10th at the Seaport World Trade Center, 200 Seaport Blvd, Boston, MA 02210. For more information please go to our website at www.bostoncomiccon.com and follow us on Twitter (@BostonComicCon) and Facebook!