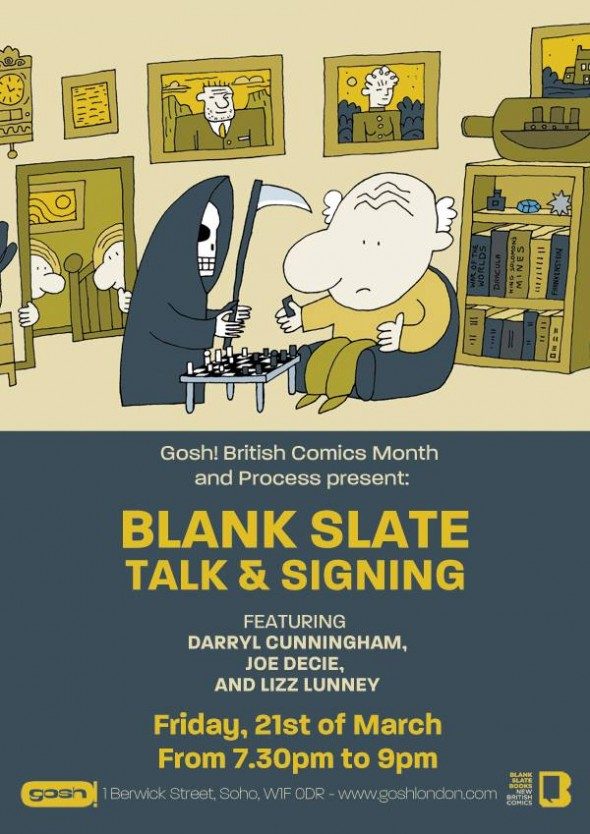 Darryl Cunningham, Joe Decie, and Lizz Lunney appear at Gosh! Comics on March 21st!
Press Release:
Our Steven runs a monthly night called Process, where working and aspiring comics artists and writers get together and (you've probably guessed it by now) talk about their work process. As part of British Comics Month, March will see a Blank Slate themed affair, with Darryl Cunningham (Science Tales, Uncle Bob Adventures), Joe Decie (The Accidental Salad) and Lizz Lunney (Take Away), all talking about their own comics-making methods, chaired by Woodrow Phoenix. Creators will also be available to sign books after the talk!
Process presents: Blank Slate will be taking place on Friday, March 21st, and run from 7.30pm to 9pm. There are limited seats available, so get here in good time! From the 17th through to the 23rd of March, customers will be able to get 25% off of all Blank Slate books!
Gosh Comics
1 Berwick St, SoHo, London W1F0DR
United Kingdom