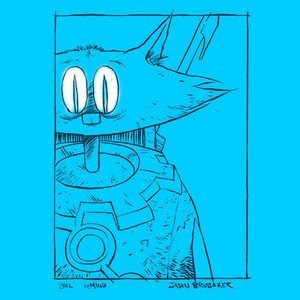 Hear from three of the top web comic creators and how they make money from their own creations. Jason Brubaker, Jorge Cham, and Ethan Nicolle appear at Gallery Nucleus on Saturday March 1st for an afternoon workshop which will then be followed by a Q&A and signing.
Register early to receive a discount!  Register online
The event is FREE from 4 -5 pm during the signing period
1:00 – 3:30 Workshop Seminar
3:30 – 4:00 Q & A
4:00 – 5:00 Signing
About the artists:
Jason Brubaker works at Dreamworks Animation in Visual Development. At night, he puts on his cape and doubles as an independent graphic novelist and self-publisher. Jason has worked on Kung-Fu Panda 2, Ghost Rider, Van Helsing, Blade II, Leap of Faith, Roswell, Pitch Black, Blade and more as a visual development and storyboard artist. Jason has self-published two of his own graphic novels based on his story Remind. He's raised over $125,000 through Kickstarter to self-publish Remind in two volumes. Jason continues to create new stories and just put out a book called Unnatural Talents which is about self publishing your own graphic novel.
Jorge Cham is the creator of "Piled Higher and Deeper (PhD)," the comic strip about life (or the lack thereof) in Academia. Often called "the Dilbert of Academia," PHD has appeared in the Stanford, MIT, Caltech and Carnegie Mellon newspapers, among others, and is published online where it receives over nine million page views a month from over 1000 universities and colleges worldwide. He obtained his B.S. from Georgia Tech and his M.S. and Ph.D. from Stanford University, specializing in Robotics. He was sub-sequently,an Instructor and Research Associate at Caltech from 2003-2005, where his work focused on developing "Smart" Neural Implants. He travels and presents all over the world to thousands of graduate students, faculty and administrators on the graduate student experience. Four PHD book collections have been published with over 55,000 copies sold. He has over 200,000 fans on Facebook!
Ethan Nicolle is an American comic book creator, artist, and writer. He created the Slave Labor Graphics comic Chumble Spuzz which has been released as two graphic novels. He also worked with his younger brother, Malachai, to create Axe Cop, the web comic phenomena that has nearly 35,000 fans on Facebook and an animated show on Fox's Television's ADHD. Ethan has also created another popular webcomic called Bearmageddon that is about an end of the world apocalypse story with mutant bears, He also have had various pitches optioned by Cartoon Network, and works on the Axe Cop TV show at FOX and is currently writing for DreamWorks Animation on the new Veggie Tales series.
Gallery Nucleus
210 East Main Street, Alhambra, CA 91801