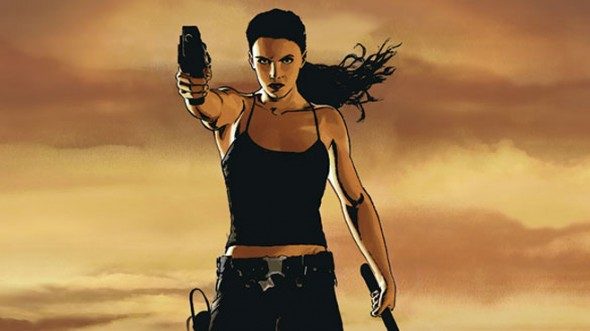 Press Release:
Big Wow! ComicFest is proud to announce two new guests to this year's convention, writer Greg Rucka and artist Michael Lark! Greg and Michael are co-creators on the popular new book LAZARUS from Image Comics.
Greg Rucka is the author of twenty novels, the latest of which, BRAVO, will be released in July, as well as more comic books than any sane person can count. In addition to critically acclaimed runs on such mainstream titles as Detective Comics, Wonder Woman, The Punisher, Adventures of Superman, and Wolverine, he's the creator of several original series, including Queen & Country, Whiteout (with Steve Lieber), and Stumptown (with Matthew Southworth).
Michael Lark is the Eisner and Harvey Awards winning artist of LAZARUS from Image Comics, which he co-created with writer Greg Rucka. He is also known his for work on several other titles, including Daredevil, Amazing Spider-Man, Winter Soldier, Captain America, and Stephen King's Dark Tower at Marvel, and Gotham Central, Scene of the Crime, Batman: Nine Lives and Terminal City at DC.
Big Wow! ComicFest – The Original Artist Friendly Convention – returns to San Jose May 17th & 18th, 2014, bringing two great days of Comic Book, Anime/Manga, Art, Sci-Fi, Fantasy, Gaming and Cosplay FUN! Many of the country's best vendors of all things cool and collectible will tempt your wallets with the perfect gifts for Geek, Fans and True Collectors, everywhere! Big Wow! ComicFest is the only major comics event in the San Francisco Bay Area this year.
Be sure to follow us on both Facebook and Twitter to stay up-to-date on all our upcoming announcements!