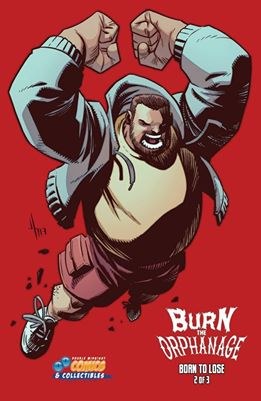 Creator Sina Grace is coming to Double Midnight Comics on Saturday, December 14, 2013 at 11:00am and he's bringing a special Jason (Super Dinosaur) Howard exclusive cover with him!
About Burn the Orphanage:
A young orphan named Rock was left for dead, now he's out for revenge! With partners Lex and Bear by his side, our hero will find out who burned his home and family to the ground. If that means taking on every goon, punk, and topless stripper ninja in the city… then so be it. – See more at the link.
If you like classic video games like Double Dragon and comics that kick ass check out issue #1 on sale now! Issue #2 arrives December 7th!
Sina will be signing copies of his Image Comics – Burn the Orphanage, Lil Depressed Boy, Not My Bag and doing FREE head sketches!
Double Midnight Comics
245 Maple Street, Manchester, NH 03103
603-669-9636