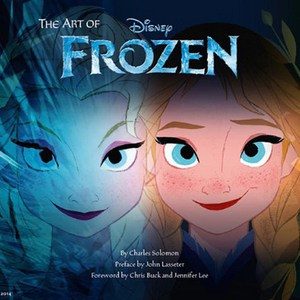 Brittney Lee, Lisa Keene, and Paul Briggs appear at Gallery Nucleus on Saturday December 7, 2013 at 7:00pm!
Press Release: 
Join us for a very special presentation of the making of the film from the talents behind it as they share rarely seen images and reveal the interesting details about the creative process.
In Walt Disney Animation Studios upcoming film, Frozen, the fearless optimist Anna sets off on an epic journey—teaming up with rugged mountain man Kristoff—to find her sister Elsa, whose icy powers have trapped the kingdom of Arendelle in eternal winter. Encountering Everest-like conditions, Anna and Kristoff battle the elements in a race to save the kingdom. "The Art of Frozen" features concept art from the making of the film—including character studies and sculpts, color scripts, storyboards, and more—alongside interviews with the film's artists about the making of this comedy-adventure.
$5 Admission at the door or FREE w/ purchase of the art of Frozen book (seats are limited, standing room available)
Featured Artists:
Brittney Lee (Visual Development)
Lisa Keene (Visual Development)
Paul Briggs (Story Artist)
more to be announced…
Event Schedule:
4:00pm – 5:00pm (Panel Presentation)
5:30pm – 6:00pm (Q&A)
6:00pm – 7:00pm (Signing)
Outside books will be subject to a $10 fee.
Gallery Nucleus
210 East Main Street, Alhambra, CA 91801