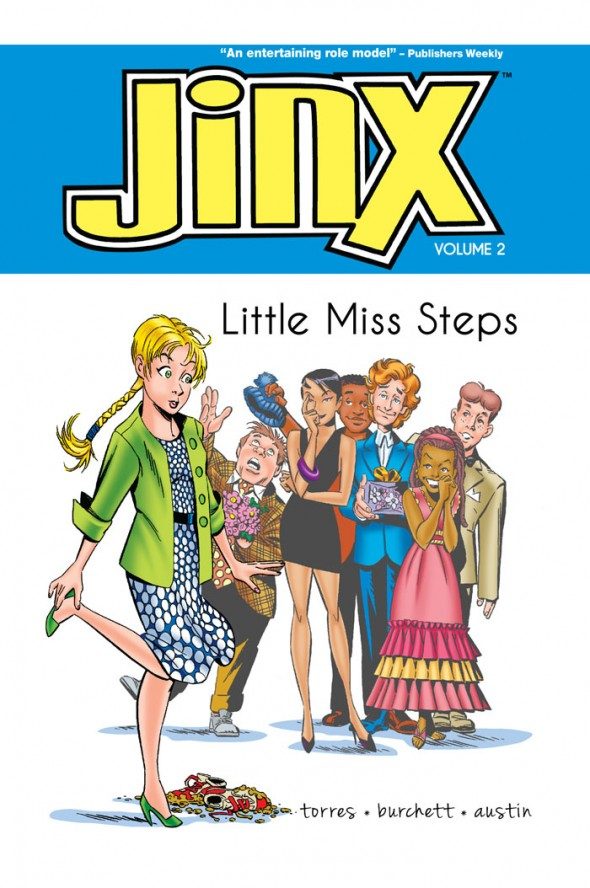 Press Release:
Archie Comics celebrates the release of Jinx: Little Miss Steps with two signings in two countries! The first signing will take place at Star Clipper in Saint Louis, MO with Eisner award winning artist Rick Burchett on Saturday, May 25th. One week later, Harvey award winning writer J. Torres will sign at Little Island Comics in Toronto, ON on Saturday June 1st.
Both volumes of the critically acclaimed original graphic novel will be available for purchase at the signings which star a teenage spin on the classic Li'l Jinx character, a fan favorite comic strip that runs in the Archie Comics digests.
Rick Burchett signs on Saturday May 25, 2013 from noon till 3:00pm!
Star Clipper Comics
6392 Delmar Blvd, St. Louis, MO 63130
Phone: (314) 725-9110
J. Torres signs on Saturday June 1, 2013 from 11:30 am till 1:00 pm!
Little Island Comics
742 Bathurst Street, Toronto, ON, M5S 2R6 Canada
Phone: 416-901-7489