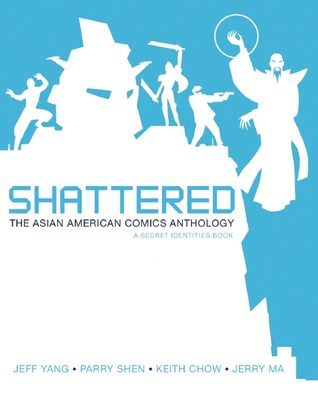 Larry Hama, Natalie Kim, Robin Ha, and Adam WarRock join Jeff Yang, Keith Chow, and Jerry Ma for a panel at Rutgers University on April 15th at 8:30 pm in the Multipurpose Room of the Rutgers Student Center as part of Geek Week!
Press Release:
Four years ago, "Secret Identities: The Asian American Superhero Anthology," the ground-breaking graphic novel collection of original stories of Asian Americans told through the narrative of heroes and villains, was launched right here at Rutgers.
On the heels of releasing their second anthology, "Secret Identities, Volume 2: Shattered", SI comes back to Rutgers. Joining SI editors Jeff Yang, Keith Chow, and Jerry Ma will be nerdcore rapper Adam WarRock, Marvel Comics and SI artist Robin Ha, co-host of InkedTV and creator of the web series Super Twins Natalie Kim, and writer, artist, editor, and creator of the GI Joe mythology Larry Hama!
Join the panel for an in-depth multimedia presentation on Asian American identity, comics, and more. The panelists will need audience assistance to create an original hero and villain on stage. Don't miss out!
For more information, visit the Secret Identities website.
Free admission. RSVP on Facebook!