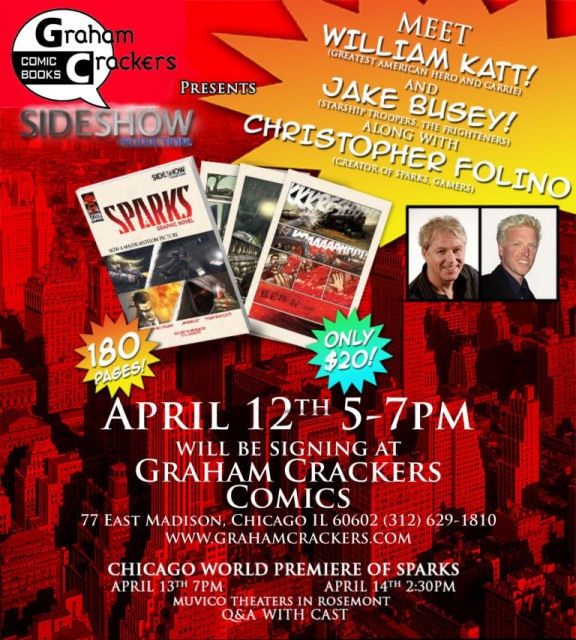 William Katt, Jake Busey, and Christopher Folino sign at Graham Crackers Comics on Friday April 12th from 5:00 till 7:00 pm!
Press Release:
ACTOR, WRITER, PRODUCER William Katt, best known for his role as The Greatest American Hero on the 1980s TV show, is in town promoting the WORLD PREMIERE of his new movie SPARKS, based on the comic book graphic novel!
He will be accompanied by actor Jake Busey (Starship Troopers, The Frighteners) as well as Christopher Folino, the creator of Sparks!
All three will be signing copies of the SPARKS Graphic Novel at our CHICAGO LOOP location on FRIDAY APRIL 12th from 5pm – 7pm! Come on out, meet the stars, get a copy of their graphic novel personalized and find out more about the world premiere film!
Graham Crackers Comics – CHICAGO LOOP
77 E. Madison Street, Chicago, IL 60602