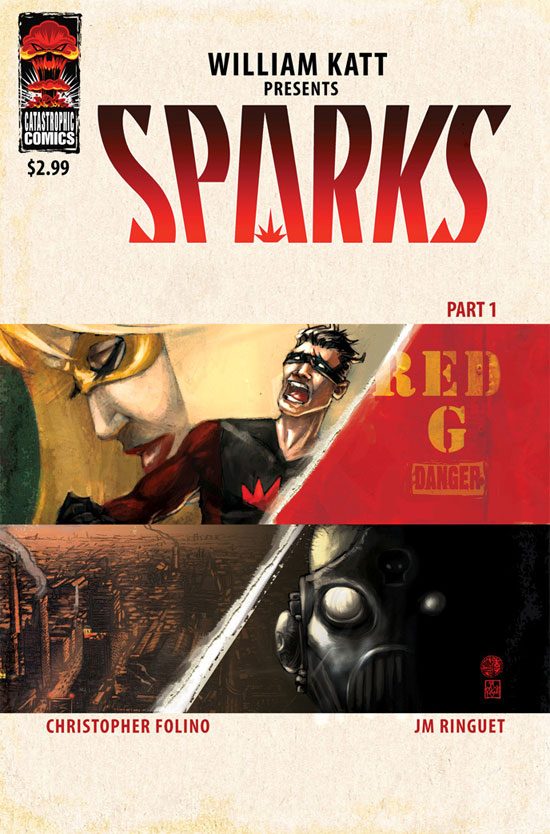 William Katt, star of The Greatest American Hero, appears at Illusive Comics and Games on Thursday, February 28, 2013 from 6:00 PM – 9:00 PM to sign Sparks.
About SPARKS:
A superhero noir thriller about a masked vigilante Ian Sparks who discovers the dark side to heroism. Going after the nation's most notorious super criminal leaves Sparks' life and reputation in ruins.
SPARKS is based on the independently released graphic novel series and has been adapted for the big screen by the series creator, Christopher Folino.
The feature film version brings together two of Hollywood's rising stars Chase Williamson (John Dies At The End) and Ashley Bell (The Last Exorcism) who are supported by award winning actors Clancy Brown (Highlander, The Shawshank Redemption), Clint Howard (How the Grinch Stole Christmas), Jake Busey (Starship Troopers) and William Katt (Carrie, The Greatest American Hero).
SPARKS is currently in post production and scheduled for release on March 1st.
Illusive Comics and Games
2725 El Camino Real, Suite 105, Santa Clara, CA 95051