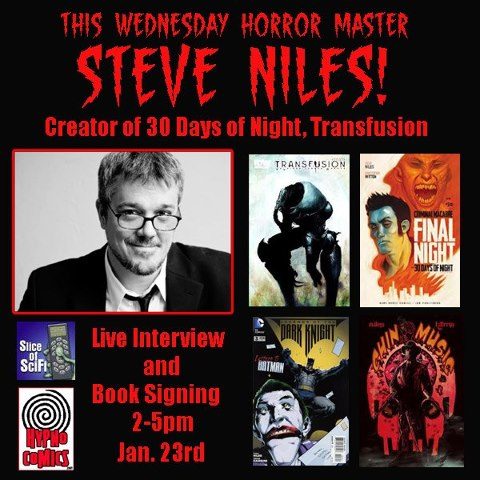 Writers Steve Niles and Ken Kristensen sign at Hypno Comics on Wednesday, January 23rd!
Press Release:
Join us on new comic book day as we interview your favorite creators for Slice of Sci-Fi!
This week horror master Steve Niles will join us for a live interview and to sign your favorite titles-30 Days of Night, Transfusion, Criminal Macabre, Legends of the Dark Knight and more!
Also joining us at noon is Ken Kristensen Writer/Creator of the hot new Image book Todd the Ugliest Kid on Earth on the racks now at the shop!
Hypno Comics & Games
1803 E. Main Street, Ventura, CA 93001
(805) 651-9767