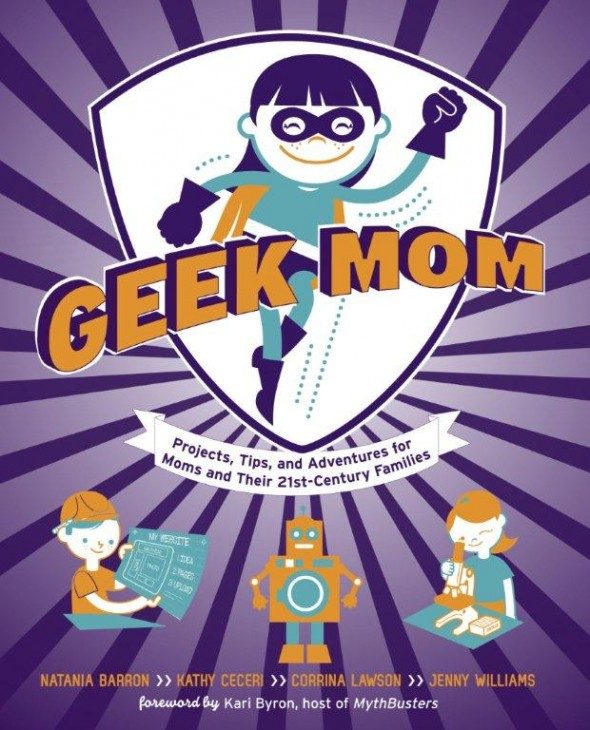 Natania Barron signs at Chapel Hill Comics on Saturday, December 15, 2012 from 4pm until 7pm.
Press Release:
Chapel Hill Comics is proud to announce our next signing event! On Saturday, December 15, we will host Natania Barron, co-author of Geek Mom: Projects, Tips, and Adventures for Moms and Their 21st-Century Families! She will sign the book, and will conduct family activities and experiments! Want to know more about Geek Mom? Here you go:
It's fast becoming a geek world out there, and all moms need to show off their tech smarts and superhero-like skills in order to keep their savvy kids entertained and engaged. Geek Mom: Projects, Tips, and Adventures for Moms and Their 21st-Century Families explores the many fun and interesting ways that digital-age parents and kids can get their geek on together. Imaginative ideas for all ages and budgets include thrifty Halloween costumes, homemade lava lamps, hobbit feasts, and magical role-playing games. There are even projects for moms to try when they have a few precious moments alone. With six sections spanning everything from home-science experiments to superheroes, this comprehensive handbook from the editors of Wired.com's popular GeekMom blog is packed with ideas guaranteed to inspire a love of learning and discovery. Along the way, parents will also find important tips on topics such as determining safe online communities for children, organizing a home learning center, and encouraging girls to love science.
Being geeky is all about exploring the world with endless curiosity. Geek Mom is your invitation to introducing the same sense of wonder and imagination to the next generation. Geek Mom is the perfect gift for moms and kids who like to have fun and engage their brains! Here's more information about Natania:
Natania Barron is a writer with a penchant for the speculative; she is also an unrepentant geek. She cut her teeth on Galaga, the Goonies, and TMNT, and these days can be found plotting novels, rolling dice, baking cephalopod cupcakes, and spray-painting various objects at her home in Chapel Hill, which she happens to share with her geeky husband and two kids.
Chapel Hill Comics
316 W Franklin  Street, Chapel Hill, NC 27516
(919) 967-4439