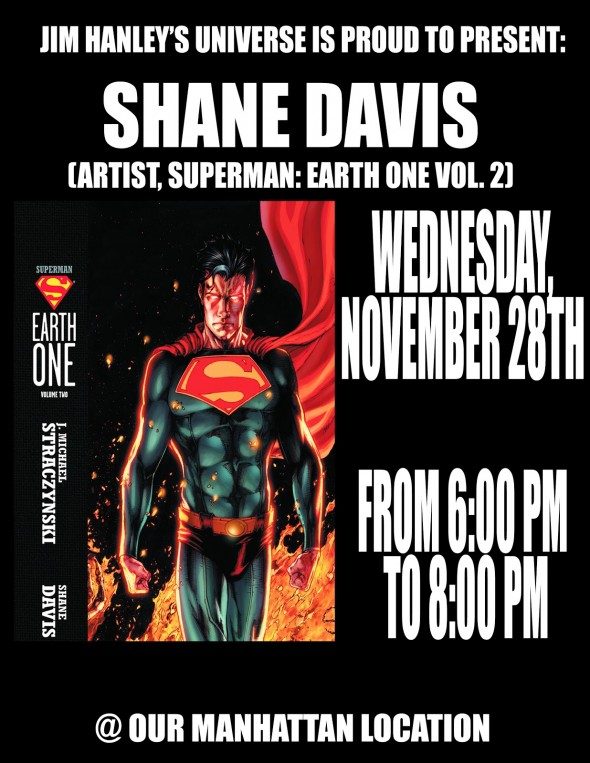 Artist Shane Davis signs at Jim Hanley's Universe on Wednesday, November 28, 2012 at 6:00 pm!
Press Release:
Jim Hanley's Universe in New York City is proud to announce that our signing with artist Shane Davis is now happening Wednesday, November 28 from 6:00pm to 8:00pm! To participate in this world exclusive signing with one of comic's hottest artists you must be a member of our Free Customer Rewards Program and have purchased a copy of Superman: Earth One Volume 2. Every purchase of the book will come with an exclusive JHU bookplate made specifically for the event that customers may get autographed at the signing. Members of our rewards program who have already purchased the book may bring in their receipts and redeem them for one of the bookplates to be signed at the event.
So come on down and get your copy of Superman: Earth One Volume 2 signed by Shane Davis, exclusively at Jim Hanley's Universe, where Fans and Creators meet!
Jim Hanley's Universe
4 West 33rd  Street, New York, NY 10001