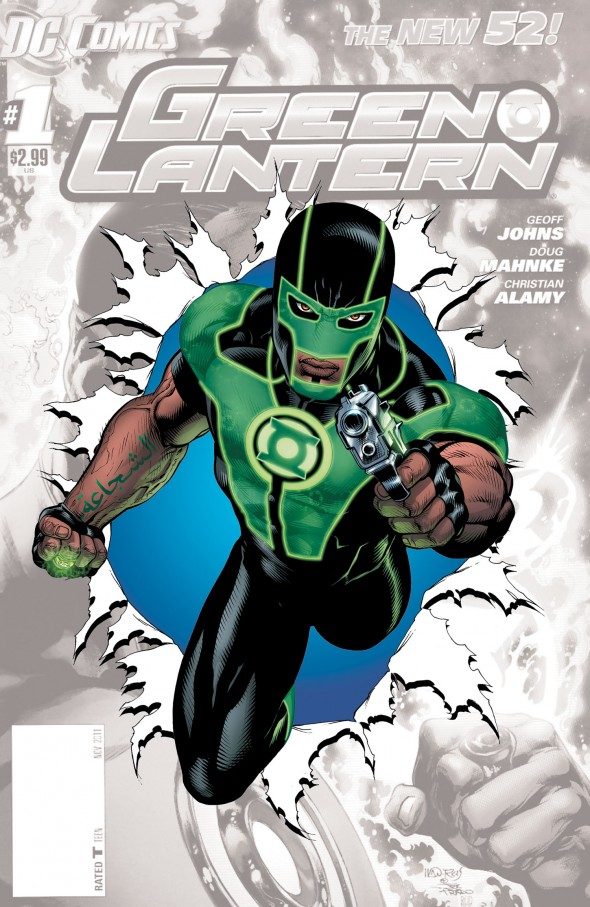 Geoff Johns appears at the Arab American National Museum on Saturday, September 8, 2012 from 4:00-6:00 p.m.
Press Release:
When the identity of the latest person to wear the Green Lantern ring is officially unveiled Sept. 5, comic book fans will meet Baz, their first major Arab American comic book superhero.
On Sept. 7-8, fans may meet Baz's creator, Geoff Johns (left) – a Lebanese American who grew up in metro Detroit, studied at Michigan State University, and is now chief creative officer of DC Entertainment – at a pair of public events in Dearborn. The events are presented by the Arab American National Museum (AANM) in partnership with its East Downtown Dearborn neighbor, Green Brain Comics.
On Saturday, Sept. 8, Johns will meet with area youth to discuss the creation of superhero characters during an invitation-only workshop being held at the AANM, 13624 Michigan Ave. Then, from 4-6 p.m. Johns delivers a presentation on his career and characters in the Lower Level Auditorium at the AANM.
The presentation is free; seating is first come, first served. There will be no opportunity for autographs at this event.
From 5-7 p.m. Friday, Sept. 7, Johns will appear at Green Brain Comics, 13210 Michigan Ave., for a special signing to commemorate the release of Green Lantern #0 featuring Baz, who is expected to be a key figure in the upcoming Green Lantern crossover Rise of the Third Army.
Purchase of Green Lantern #0 from Green Brain Comics is required for attendance at the Green Brain event. There is a limit of two items signed per person.
Geoff Johns is one of the most prolific and popular contemporary comic book writers. He has written highly acclaimed stories starring Superman, Green Lantern, the Flash, Teen Titans, and Justice Society of America. He is the author of The New York Times best-selling graphic novels Green Lantern: Rage of the Red Lanterns, Green Lantern: Sinestro Corps War, Justice Society of America: Thy Kingdom Come, Superman: Brainiac, and Blackest Night.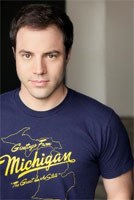 Johns was born in Detroit, raised in Grosse Pointe and studied media arts, screenwriting, film production and film theory at Michigan State University. After moving to Los Angeles, he worked as an intern and later an assistant for film director Richard Donner, whose credits include Superman: The Movie, Lethal Weapon 4, and Conspiracy Theory.
Johns began his comics career writing Stars and S.T.R.I.P.E. and creating Stargirl for DC Comics. He received the Wizard Fan Award for Breakout Talent of 2002 and Writer of the Year for 2005, 2006, 2007 and 2008 as well as the CBG Writer of the Year 2003 through 2005 and 2007 and 2008, and CBG Best Comic Book Series for JSA 2001 through 2005.
After acclaimed runs on The Flash, Teen Titans, and the best-selling Infinite Crisis miniseries, Johns co-wrote a run on Action Comics with his mentor Donner. In 2006, he co-wrote 52, an ambitious weekly comic book series set in real time, with Grant Morrison, Greg Rucka and Mark Waid. Johns has also written for various other media, including the acclaimed "Legion" episode of Smallville and the fourth season of Robot Chicken. He is writing the story of the DC Universe Online massive multiplayer action game from Sony Online Entertainment LLC and joined DC Entertainment as its Chief Creative Officer in 2010.
Arab American National Museum
13624 Michigan Avenue, Dearborn, MI 48126