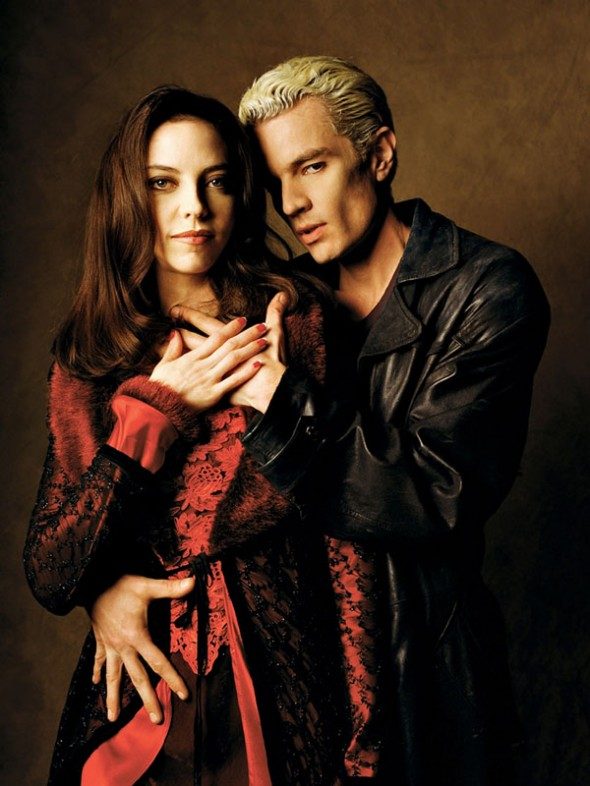 Press Release:
Adam Baldwin, Hayden Panettiere Q&A's, 'Willy Wonka,' 'Star Wars,' 'The Walking Dead' Panels, 'Buffyfests' Highlight Wizard World Austin Comic Con Programming
Special Kid-friendly Panels, 'Wizard Art School' Featuring Top Creators, Adult and Kids Costume Contests, Evening Activities at Austin Convention Center Nov. 11-13

NEW YORK and Austin, Texas, November 1, 2011 – Wizard World Austin Comic Con today announced its diverse programming schedule, featuring unique celebrity Q&A's, music, film screenings and discussions, artist schools, contests and more for the event, set for Friday through Sunday, Nov. 11-13 at the Austin Convention Center.  Sessions featuring Adam Baldwin, Hayden Panettiere and notables from such popular TV programs and films as STAR WARS, "Buffy: The Vampire Slayer," "The Walking Dead," and WILLY WONKA & THE CHOCOLATE FACTORY are among the highlight attractions.
Some of the top sessions include:
Rare Q&A sessions with Adam Baldwin (FULL METAL JACKET, SERENITY) and Hayden Panettiere ("Heroes," BRING IT ON)
"Buffyfests" with "Buffy: The Vampire Slayer" stars James Marsters, Charisma Carpenter,   Mercedes McNab, James Charles Leary and Juliet Landau
STAR WARS Q&A with Jake Lloyd, Peter Mayhew and Daniel Logan
Young stars Chandler Riggs and Anthony Guajardo of the hit AMC series "The Walking Dead"
A WILLY WONKA panel featuring four of the five child stars of the original 1971 classic film
"Stargate Universe" Q&A with the beautiful tandem of Alaina Huffman and Julia Benson
"Kids' Day" program with face painting, balloons, other fun activities specially designed for children, including a reading of "My Favorite Giant," the latest children's book by Peter Mayhew, best known as STAR WARS' "Chewbacca", and a "Fairy Godmother Academy" storytelling session by Jan Bozarth
Wizard Art School and Q&A's featuring leading creators like Michael Golden, Marv Wolfman, Kody Chamberlain, Rob Guillory, Jo Chen, Greg Capullo, Yanick Paquette and others
Wizard World Austin Drink And Draw, hosted by artist Tommy Castillo, during which some will drink…some will draw…and the best will take on the challenge of doing both
The popular adult costume contest and fun kids costume contest with great prizes
Unless noted, Austin Comic Con programming will take place in the designated panel rooms at the Austin Convention Center, and is included with admission to the event.  Seating for panels is strictly limited and available on a first come first serve basis and each room will be cleared between panels.
The full schedule is at http://www.wizardworldcomiccon.com/programming-tx.html and below:
Friday 11/11
5:00–5:45PM
Con Costuming with the 501st
The 501st costuming group shares their tips, skills and ideas on how to build and improve your comic con costumes. Whether you're a Jedi, Rebel Pilot, Trooper or Princess, they will share their knowledge on how to make sure your costume is the best. (Room A)
6:00–6:45PM
The Art af Chew and Sweets with Kody Chamberlain and Rob Guillory
Rob Guillory (Chew) and Kody Chamberlain (Sweets) team up to discuss their breakout Image hits, and how they've transformed their love of art and storytelling to their Chew and Sweets brands. (Room A)
7:00 – 7:45PM
Steampunk 101
Take a look into the Steampunk armory with the Steam Engine Intrepid and The Airship Isabella groups, as they give you a tour of the exciting world of prop weapons! (Room A)
9:00–11:00PM
Wizard World Austin Drink and Draw – Hosted by Tommy Castillo
Some will drink…some will draw…and the best will take on the challenge of doing both! Don't miss your chance to hang out with some of your favorite artists at the official Wizard World Drink and Draw, hosted by Tommy Castillo! (Location TBD)
Saturday 11/12
11:00-11:45AM
Star Wars Q&A with Jake Lloyd, Peter Mayhew and Daniel Logan
The stars behind Anakin Skywalker (Lloyd), Chewbacca (Mayhew) and Boba Fett (Logan) take fan questions and discuss their thoughts on the evolution of one of the highest grossing film franchises in history. (Room A)
Storytelling with Michael Golden
Whether you're a writer, artist, or just a comic lover, come for this sit-down with one of the most renowned storytellers in the business as he shares a few tricks of the trade that will help you no matter what type of story you tell or enjoy, in whatever medium. It's a rare opportunity to talk with the co-creator of X-Men Rogue, and groundbreaking penciler on such projects as Bucky O'Hare, The 'Nam, Micronauts, G.I. Joe, and much more! (Room B)
12:00-12:45PM
Walking Dead Q&A with Chandler Riggs and Anthony Guajardo
AMC's ambitious horror series based on Robert Kirkman's ultra-hot zombie series from Image, now comes to life! Join the cast members Chandler Riggs and Anthony Guajardo for a Q&A, followed by behind-the-scenes footage and extended clips. (Room A)
Wizard Spotlight: Marv Wolfman
As the legendary writer behind some of your favorite characters that have been adapted into TV shows, movies and animations, Marv Wolfman discusses some of his comic creations that have been adapted to the big and small screens in movies like Blade and Daredevil, or in shows such as "Teen Titans" and "Smallville." (Room B)
1:00-1:45PM
Buffyfest Q&A with Charisma Carpenter, Mercedes McNab and James Charles Leary
The forces of good and evil reunite when the stars behind Cordelia Chase (Carpenter), Harmony (McNab) and Clem (Leary) sit down to discuss their days as the characters on the hit TV show "Buffy the Vampire Slayer." (Room A)
Breaking Into Comics with Jo Chen, Greg Capullo and Yanick Paquette
Fan favorites Jo Chen (Superman; Buffy the Vampire Slayer), Gregg Capullo (Batman; Thor ) and Yanick Paquette (Batman; Superman ) team up to give out their tips on refining your art, pitching to publishers, and any other sound advice they can think of about working in comics. (Room B)
2:00-2:45PM
Wonka Kids Reunion
The five child stars from the original Willy Wonka & the Chocolate Factory reunite 40 years after the release of the classic 1971 film. Panelists include Peter Ostrum ("Charlie Bucket"), Paris Themmen ("Mike Tee Vee"), Julie Dawn Cole ("Veruca Salt"), Denise Nickerson ("Violet Beauregard"). (Room A)
Are you Smarter than a Ghostubuster?
Do you have what it takes to be a Ghostbuster? Go head-to-head against the Dallas-Fort Worth and Austin Ghostbusters groups, and find out if you're really smarter than a Ghostbuster. (Room B)
3:00-3:45PM
Buffyfest Q&A with James Marsters and Juliet Landau
James Marsters and Juliet Landau reunite to discuss their days as the cold-blooded couple Spike and Drusilla on the hit shows "Buffy the Vampire Slayer" and "Angel," and dish about what went on behind-the-scenes of the pop-culture phenomenons. (Room A)
Wizard Writing School with Matthew Sturges and Nathan Edmondson
Join bestselling authors Matthew Sturges (Jack of All Fables; JSA All-Stars) and Nathan Edmondson (Who is Jake Ellis; PopGun) for this panel on writing and editing for comics. (Room B)
4:00-4:45PM
Adam Baldwin Q&A
With roles on sci-fi classics such as Serenity, "Firefly," "The X-Files" and "Angel," Adam Baldwin's extensive résumé speaks for itself. Don't miss his Wizard World Austin debut, where he will sit down to answer fan questions and share his favorite moments from the shows we've all come to love. (Room A)
Con Costuming With The Steampunks
Enter the world of Steampunk fashion. Let the seamstresses of the Airship Isabella and the great Steam Engine Intrepid show you the tricks and short cuts to achieve the look you want. From modifying clothing to creating your own, they will give you step-by-step instruction on everything costuming – including corset construction, bustling and distressing fabrics. (Room B)
5:00-5:45PM
Hayden Panettiere Q&A
Known for her role as Claire Bennett on the supernatural show "Heroes," and from dozens of other film and TV credits, including Remember the Titans, Scream 4 and I Love You Beth Cooper! , Hayden Panettiere dishes about her rise from child star to one the Hollywood's sweethearts. (Room A)
South by Southwest Programming
The hugely popular South By Southwest (SXSW) festivals preview some of the exciting programming at their 2012 shows (Room A)
6:00-6:45PM
The Making of ZELLWOOD: An Independent Horror Film
Don't miss this special behind-the-scenes look at the independent horror film ZELLWOOD. A panel with the minds behind the film will follow, featuring Jason Sutton (writer/director/producer), Amber Norell (producer), Julie Anne Prescott (actress), Bruster Sampson (actor) and Kristin Diaz (hair/makeup), as they discuss the making of the low budget film that was shot in only 12 days!
Note: Trailer includes violence, recommended for mature audiences. (Room A)
7:00-9:00PM
Adult Costume Contest
Get your best costume together and come on down to Wizard World's Austin Comic Con costume contest for fun prizes and some of the craziest outfits you'll see this weekend. (Room A)
Sunday 11/13
11:00-11:30AM
Crashbat: A Reading By Brimstone
Kids (ages 5-9) will enjoy a reading of the new Border-Pups book CrashBat. The story will be read by comic book creator William "Brimstone" Kucmierowski. Brim will follow the reading of the book with a game of "Brim Says," and three lucky winners will get a free, signed copy of the book! . (Room A)
The Ladies Of Wrestling
Maria, Melina and Candice Michelle answer your questions about what it takes to hit the mat become a dashing Diva in the world of professional wrestling. (Room B)
11:30AM-12:00PM
Draw Your Own Comic Characters with Andy and Veronica Fish
Kids (ages 11-17) get into the action and learn how to "Draw a Comic Character" at this one-of-a kind workshop with graphic novel artists and writing team Andy & Veronica Fish. (Room A)
12:00-12:45PM
How To Draw Mickey Mouse
Powerhouse Animation Studios hosts this special instructional panel for kids aged 6-14, to teach you how to draw America's favorite Disney character – Mickey Mouse! (Room A)
Stargate Universe Q&A with Alaina Huffman and Julia Benson
Alaina Huffman and Julia Benson take to the stage to spill on their days as the leading ladies Tamara Johansen and Vanessa James from the wildly popular sci-fi series "Stargate Universe." (Room B)
1:00-1:45PM
Breaking Into Comics with Patrick Gleason, Kevin Maguire and Freddie Williams
Patrick Gleason (Batman & Robin; Green Lantern Corps), Kevin Maguire (Justice League; Batman Confidential) and Freddie Williams (JSA All-Stars; Batman) give out their tips on refining your art, pitching to publishers, and any other sound advice they can think of about working in comics. (Room B)
1:00-2:00PM
Kid's Costume Contest
Bring kids 10 and under for this special event with fun prizes just for families and the youngsters. (Room A)
2:00-2:45PM
My Little Giant Reading with Peter Mayhew
Peter Mayhew- the 7'3″ actor that brought Chewbacca to life- now brings you his latest children's book My Favorite Giant, intended to help little ones understand that being different doesn't have to be a bad thing. Join Peter and his wife/co-author Mary Mayhew, for their special reading and book signing. (Room A)
Doctor Who: From Totter's Lane to Demon's Run – Adventures In Time, In Space
Doctor Who is the longest running science fiction series in the world. Travel by TARDIS and explore this phenomenon with fans of both the classic and new series. It's a panel about everything Doctor Who! (Room B)
3:00-3:45PM
The Fairy Godmother Academy
Jan Bozarth is the author of the popular Fairy Godmother Academy series published by Random House. Join Jan as she weaves tales of the enchanting and magical world of Aventurine using gorgeous props and costumes inspired by the books. (Room A)
Austin Comic Con is the ninth and final stop on Wizard World's 2011 North American tour.  Hours are Friday, November 11, 4 – 7 p.m.; Saturday, November 12, 10 a.m. – 7 p.m.; and Sunday, November 13, 10 a.m. – 5 p.m.  Tickets are available in advance online at http://www.wizardworldcomiccon.com/austin.html at a savings over tickets purchased at the door.  Advance adult single-day tickets are priced at $25 ($35 on site); weekend all-session tickets are $45 ($55 on site), and tickets are free for children age 10 and under when accompanied by a paid adult (limit two children per adult).  VIP packages with special entry and exclusive items are also available on a limited basis.
About Wizard World:
Wizard World produces Comic Cons and pop culture conventions across North America that celebrate graphic novels, comic books, movies, TV shows, gaming, technology, toys and social networking. The events often feature celebrities from movies and TV, artists and writers, and events such as premieres, gaming tournaments, panels, and costume contests. Wizard World also produces Wizard World Digital, an online publication covering new and upcoming products and talents in the pop culture world, and is distributed on a weekly basis to online and iPad users worldwide.
The full event schedule can be found at www.wizardworldcomiccon.com.
***** SAVE THE 2011/12 DATES *****
November 11-13 – Austin Comic Con
January 28-29, 2012 – New Orleans Comic Con
April 14-15, 2012 – Toronto Comic Con
June 1-3, 2012 – Philadelphia Comic Con
August 9-12, 2012 – Chicago Comic Con
September 29-30, 2012 – Mid-Ohio Comic Con
TBD, 2012 – Big Apple Comic Con