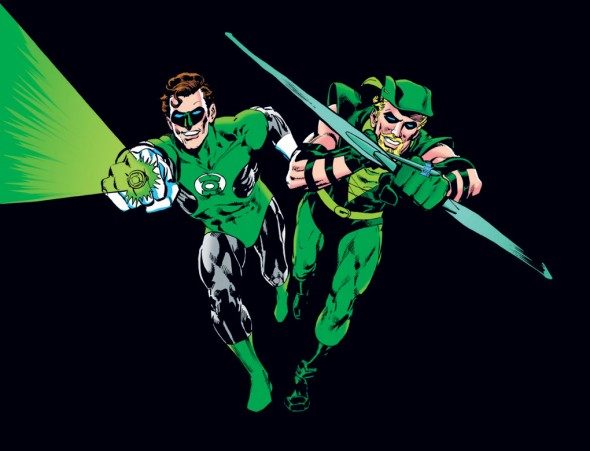 Press Release:
The guest of honor at Six Flags Great Comic Book Adventure-the first comicon ever held at Six Flags Great Adventure in Jackson, NJ will be the legendary Neal Adams! As one of the greatest comic book artists of all time, it's impossible to measure how much his talent has impacted the medium.
His redefinition of Green Lantern makes him the perfect choice to headline a show being held in conjunction with the opening of the Green Lantern rollercoaster.
He joins a roster that includes Irwin Hasen, Lee Weeks, Sean Chen, Fred Hembeck, Doug Baron, Glenn Whitmore, John B. Lai, Daxiong, Buddy Scalera and more!
Dealers will be selling everything from bargain comics to GA keys and include favorites like Midtown Comics, Dave's American Comics, Wild Pig and many more.
The show is Sunday, May 29th from 10:30 to 8:00
There will be a charity auction at 2:00 to benefit the Childrens' Miracle Network.
At 4:00 there will be a costume contest with 2 season passes given to the best costume over age 12 and 2 for the best costume 12 and under. Rules will be published shortly.
Don't miss Comic Book School with Buddy Scalera! Find out how a comic book is created from start to finish.
Park admission is normally $60. If you follow the link below you can prepay for tickets which get you admission to the theme park and safari park for only $28.99. Comicon admission is free with the ticket purchase!
www.sixflags.com/greatAdventure/tickets/index.aspx?promo_code=COMIC
For more info go to our website www.njcomicbookshows.com
You can also follow us on Facebook as NJ Comic Book Shows and on Twitter as NJcomicbookshow