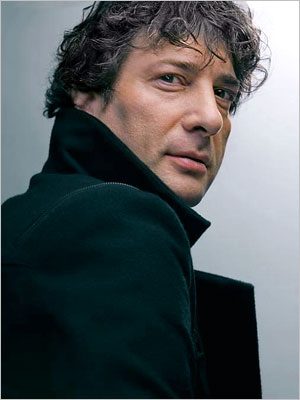 Neil Gaiman and Paul Levitz speak on Thursday, April 14, 2011 from 7:00-9:00pm.
Author, graphic novelist, and screenwriter Neil Gaiman (Sandman, American Gods, Coraline, The Graveyard Book) has been described by the Dictionary of Literary Biography as "one of the top ten living post-modern writers." Join Paul Levitz, former publisher of DC Comics and lecturer at Columbia University's Center for American Studies as he talks with Gaiman about his life and his writing.
Presented by the Institute for Israel and Jewish Studies and the Center for American Studies, Columbia University.
Peter Jay Sharp Theater at Symphony Space
2537 Broadway (at 95th Street), New York, NY