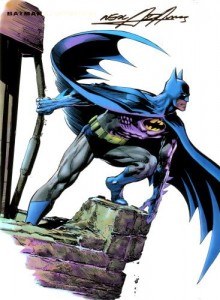 Neal Adams signs on October 21st, 2010 from 6-9pm.
The Godfather of Batman will be revealing a new Batman comic at Animazing Gallery!  Adams will be signing copies of his new BATMAN comic book.
Over 50 new original pieces, including the cover and pages from the new book, will be on display.
 Animazing Gallery
54 Greene Street, New York, NY 10013