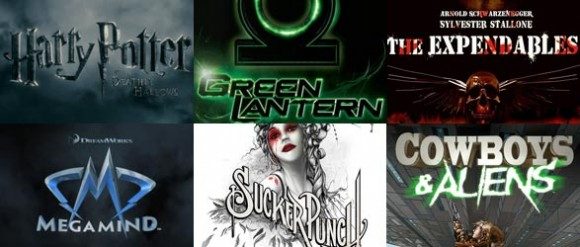 The New York Times has reported on several movie studios and what they will be promoting at Comic-Con International:
Warner Brothers will be there with "Green Lantern," "Harry Potter and the Deathly Hallows" and a film called "Sucker Punch," billed as "Alice in Wonderland with machine guns."

Lionsgate will bring an action-thriller, "The Expendables," which counts Sylvester Stallone, Mickey Rourke, Dolph Lundgren, Eric Roberts, Jet Li and even Arnold Schwarzenegger among its cast.

DreamWorks Animation, with Paramount Pictures, is scheduled to show scenes from "Megamind," a superhero satire voiced by the likes of Will Ferrell and Brad Pitt.
In addition, Director Jon Favreau confirmed on Twitter that he will be there to promote "Cowboys & Aliens," the DreamWorks pic based on the Platinum Studios graphic novel.