Press Release:
SCI-FI HUMOR MAGAZINE LAUNCHES INTO REAL WORLD
"MOOT" Brand Defies Boundaries Between Science Fiction & Reality
If launching a new entertainment brand requires reaching fans on many levels, then Sci-Fi fans with a sense of humor are about to have something to MOOT about. This month marks the launch of "MOOT MAG," the print publication of a multi-platform entity that may or may not be of this world, depending on who you ask. Ryan Nellis is the LA based digital media artist with a story so big, it's not only being told in the new sci-fi humor magazine, but also in an upcoming movie and a web destination with a growing fan community.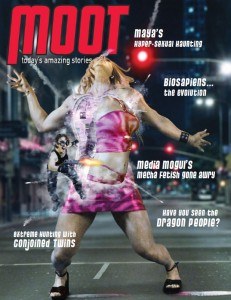 Sci-fi mega-hits like Star Wars and Avatar drew audiences so completely into alternate realities that many fans became despondent upon having to re-enter the real world. MOOT invites its fans to join an interactive experience that continues to unfold and infuse their own "real" world with the supernatural phenomena and creatures of the magazine, movie, and website.
Nellis is currently in post-production on a 30 minute MOOT movie. Extensive clips and trailers can be seen at MootMagMovie.com, but a first installment will officially debut online this summer. The film chronicles the dangerous adventures of a Hollywood paparazzo named Mattox Durant. In the film, Mattox creates "MOOT Magazine" to expose a supernatural underworld.
This month, MOOT MAG crosses over from its film role into our world with a limited-run printing. Lucky fans can bend their minds around sci-fi, mystery, and adventure stories, told with the humor of "The Onion" and the escapism of a 1950's pulp mag. What sets MOOT MAG further apart is the cutting-edge digital art, photography, and graphics that accompany each story, interview, game or contest. The website, www.MootMagMovie.com will offer even more stories, video, and animation.
Nellis is a life-long fan of the sci-fi genre, but with MOOT he kills all of its sacred cows, presenting his fantasy world through a mixture of tabloid absurdity, comic book creativity, and comedic irreverence. He explains that, in his view, "MOOT appeals to open minds. And if I'm doing it right, those minds get blown open further and further the more they moot."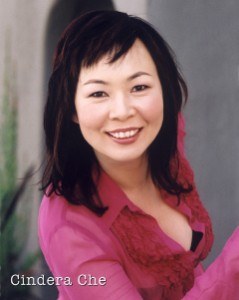 Mooters are eagerly awaiting the magazine's debut at the upcoming Wizards Comic Con in Anaheim (April 16-18). Cindera Che, who plays the gorgeous but deadly Asian witch Deva in the MOOT movie, will be on hand to sign autographs.
Free digital download of the Moot Mag will be available at MootMagMovie.com on April 16th.
Ryan Nellis is a Los Angeles based digital media artist, college instructor, and filmmaker. His work can be seen at www.Eyelumination.com and www.MootMagMovie.com.