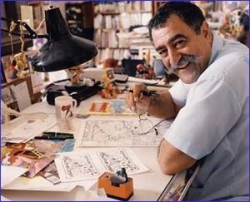 With less than a month to go before the convention, Boston Comic Con is happy to announce more guest appearances! It is our privilege to bring to New England a legend of comics, the fastest cartoonist alive, Sergio Aragonés! A mainstay of MAD Magazine for nearly 50 years Sergio's cartoons have appeared in almost every issue. He is also the creator of Groo the Wanderer, one of the longest-running creator-owned comic book properties, which has outlasted many of the companies that published it.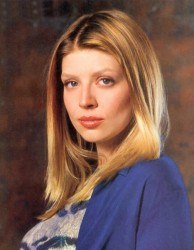 We are also excited to welcome our very first media guest Amber Benson. Best known for her role as Tara Maclay, Willow's ill-fated girlfriend on the hit television series Buffy the Vampire Slayer, Amber also co-wrote the Willow & Tara limited series with fellow guest Christopher Golden for Dark Horse Comics. Currently Amber is directing, producing, and starring in the upcoming film Drones and recently published Cat's Claw, her second novel in the Calliope Reaper-Jones series. 
Previously announced guests include Jim Lee, Mike Mignola, Eric Powell, JH Williams III, Joseph M. Linsner, Ben Templesmith, Bill Sienkiewicz, Billy Tan, Cameron Stewart, Christopher Golden, Craig Rousseau, Eva Hopkins, Jim Mahfood, Jim Starlin, Joe Jusko, Joe Quinones, Mark Chiarello, Michael Golden, Norman Lee, Skottie Young, Steve Rude, Pat Broderick, and many more! Tell your friends!! 
The Boston Comic Con is in its fourth year of producing independent comic book shows and is committed to bringing the biggest and best comic book show to New England. The Boston Comic Con hosts over 22,000 square feet of vendors selling comic books, toys, posters, trading cards, and other pop culture memorabilia. The event will be held Saturday April 10th and Sunday April 11th at the Westin Waterfront, 425 Summer Street, Boston, MA from 10am to 5pm. Admission is $15 each day. For more information please go to our website.