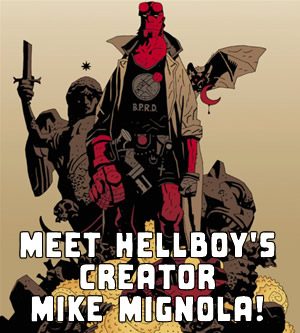 New England's largest comic book convention is happy to announce several new additions to its guest list for the April 2010 show.  Joining an already impressive roster are painter Joe Jusko, horror writer Tom Sniegoski, legendary artist Michael Golden, and the Art Director of DC Comics, Mark Chiarello! Read more about these creators below.
Boston Comic Con is working diligently to bring the very best comic book show to New England fans. Previously announced guests include Jim Lee, Mike Mignola, Bill Sienkiewicz, Christopher Golden, Craig Rousseau, Eric Powell, Jim Mahfood, Jim Starlin, Joe Quinones, Skottie Young, and Steve Rude. Tell your friends!!
Meet our new guests!
JOE JUSKO is one of the most well-recognized painters in the comic book industry. His career began at age 17 with a cover to Heavy Metal magazine which led to many more covers including a long run painting the covers of Savage Sword of Conan. Joe has worked for almost every major comic book publisher, producing hundreds of images for both covers and interiors, and his Marvel Masterpieces Trading Card series in the early 90s is credited with starting the trading card collecting boom. His recent work includes a fully painted Tomb Raider graphic novel, which won a Certificate of Merit from the prestigious Society of Illustrators.
MICHAEL GOLDEN's realistic style and dynamic designs have influenced a generation of artists who grew up idolizing his work on Micronauts, G.I. Joe, Dr. Strange, The 'Nam, Howard the Duck and more. He has also worked extensively in commercial illustration and animation. After a long hiatus from comic books, Michael has returned to the industry to great acclaim from fans and peers alike. The Boston Comic Con is excited to bring such an iconic artist to New England.
TOM SNIEGOSKI is a novelist and comic book scripter who has worked for every major company in the comic book industry. He has written tales featuring such characters as Hellboy, Batman, Wolverine, Devil Dinosaur, and the Punisher. His comic book work also includes Stupid, Stupid Rat Tails, a prequel miniseries to the international hit, Bone. Tom has collaborated several times with fellow Boston Comic Con guests Mike Mignola, Christopher Golden, and Eric Powell.
MARK CHIARELLO is a graduate of Pratt Institute and as a painter worked on Batman/Houdini, countless covers for both Marvel and DC, and was the original colorist for Mike Mignola's Hellboy. After becoming the Art Director of DC Comics, he edited the high profile and critically acclaimed series Batman: Black & White, Solo, and this past summer's Wednesday Comics. Mark has also published a book of portraits of baseball players form the Negro Leagues. Boston Comic Con is honored to have him as guest and happy to announce that he will conduct a limited number of portfolio reviews. This is a rare opportunity for artists to show their work to the man in charge of the look of the DC Universe.
The Boston Comic Con is in its fourth year of producing independent comic book shows and is committed to bringing the biggest and best comic book show to New England. The Boston Comic Con hosts over 22,000 square feet of vendors selling comic books, toys, posters, and other pop culture memorabilia. The event will be held Saturday April 10th and Sunday April 11th at the Westin Waterfront, 425 Summer Street, Boston, MA from 10am to 5pm. Admission is $15 each day. For more information please go to our website.