Join Emmy winning voice actors Rob Paulsen and Maurice LaMarche on Saturday, August 31, 2013 from 8:00 PM to 11:30 PM for An Evening with Pinky and The Brain! There will be episode screenings, Q&A, songs, impressions, and just general wackiness – all Pinky and The Brain style! After the show stay for the Meet and Greet to say hello to the actors!
General Admission tickets to the show are $25.00. Meet and Greet tickets are $40.00 and include the show as well as the actors signing one item that you supply and your taking a picture with them. All sales are non-refundable. Click here for tickets!
Plaza Theatre
1049 Ponce De Leon Ave NE, Atlanta, GA 30306
Voice actor Rob Paulsen appears at the National Press Club on Thursday August 1, 2013 at 6:30pm!
Get tickets ($10) at the link!
Press Release:
What do Yakko Warner and Dr. Otto Scratch'n'sniff of Animaniacs; Pinky of Animaniacs and Pinky and the Brain; the classic Raphael and current Donatello of Teenage Mutant Ninja Turtles; Carl Wheezer of Jimmy Neutron: Boy Genius; Bobble of Tinker Bell; and over 250 other animated characters have in common? They are all voiced by Rob Paulsen, award-winning voice actor extraordinaire.
With over thirty years of experience in the professional voiceover industry, and over 2,000 half-hours of animation and 1,000 commercial spots to his credit, it's a guarantee that at some point, you've heard Paulsen's voice emanating from your television. Now, hear him (and his characters) in person as he talks about his amazing career and experiences in the voiceover industry, answers audience questions, and signs autographs for his fans.
Paulsen's versatility as a voice actor shines in his many roles, which include, in addition to those listed above, Porky Pig, Arnold the Pit Bull, Fowlmouth, and Furrball in Tiny Toon Adventures; Mac Gopher in The Looney Tunes Show; Bird Brain in T.U.F.F. Puppy; Steelbeak in Darkwing Duck; The Riddler in Lego Batman: The Movie; Mark Chang in The Fairly OddParents; Toodles in Mickey Mouse Clubhouse; Spike in The Land Before Time; Throttle in Biker Mice from Mars; Stanley Ipkiss in The Mask TV series; Arthur in The Tick; and Gladstone Gander in DuckTales.
For his voice acting work, Paulsen has received three Emmy nominations, winning a Daytime Emmy Award for his role as Pinky. Paulsen has also been nominated for an Annie Award six times, winning twice for his role as Pinky and once for his role as Yakko Warner. Animaniacs, in which Paulsen played a key role, has also received numerous awards, including the George Foster Peabody Award in its debut season.
Along with his successful career in voice acting, in 2011 Paulsen started the popular "Talkin' Toons" podcast, in which he discusses his experiences in voice acting and chats with other accomplished members of the voiceover and animation industries. The podcast averages 80,000 listeners per month and has featured a plethora of industry guests, including Nancy Cartwright (voice of Bart Simpson), Debi Derryberry (Jimmy Neutron), June Foray (Rocky and Natasha from Rocky and Bullwinkle), Jim Cummings (Winnie-the-Pooh and Tigger) and Mark Hamill (the Joker on Batman: The Animated Series).
Admission for this event is free for NPC Members, $10 for general admission. This event is sponsored by The National Press Club's Young Members Committee.
National Press Club
529 14th Street NW, Washington, DC 20045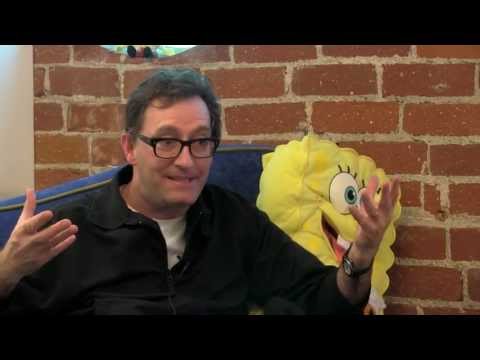 Press Release:
The 2013 San Diego Comic-Con convention announced the star cast and crew of the revolutionary new documentary "I Know That Voice" will host a panel for more than 175,000-plus comic book fans from around the world on July 18, 2013. John DiMaggio ("I Know That Voice" Executive Producer and voices of Bender from Futurama, Jake the Dog from Adventure Time, IFC's Out There and many more) brings together the documentary's cast, producer and director to expose an exclusive sneak peak at the most anticipated film about voice over ever made at The World's Biggest Comic Book Convention™.
The 2013 San Diego Comic-Con panel will feature insider clips and a Q&A session with John DiMaggio, Billy West (Futurama, The Ren & Stimpy Show), Tom Kenny (Spongebob Squarepants, Brickleberry) Rob Paulsen (TMNT, Pinky and the Brain), Dee Bradley Baker (Legend of Korra, Clone Wars, Ben 10, American Dad), Fred Tatasciore (Hulk, Ben 10, Mad), Andrea Romano (25-time Emmy nominated, 8-time Emmy winner for Animaniacs, Pinky and the Brain, and more), Tommy Reid (Producer) and Lawrence Shapiro (Director).
From comic book junkies and animation maniacs to video game gurus and anyone who has ever been touched by cartoons, rumor of this film's release has left fans filled with anticipation. Growing at a steady pace, more than 2,100 fans have joined the VIP Insider List and pre-ordered the DVD. With YouTube videos garnering 800,000-plus views and hundreds of Cartoon Voice Imitation Contest submissions pouring onto the documentary's Facebook page, this film is gearing up to reveal to the world the mysterious lives and humor of some of the greatest voice actors of all time.
To add to fans' growing excitement, every 100th person to join the VIP List on the documentary's website will be announced and will win a limited collector-edition poster autographed by John DiMaggio. Not only will VIP List members get the latest news on the film, but they will also have first dibs to pre-order the DVD and get their hands on a copy before it hits the market.
"We've been absolutely bombarded with fans' anticipation on social media since word slipped out," said John DiMaggio. "San Diego Comic-Con is the perfect place to raise the bar and be accessible to the fans so they can ask us anything and everything they are dying to know about the project, the voice acting industry and more."
Press Release:
The extensive all-star cast of more than 100 talented actors behind cartoon voices also features Matt Groening (The Simpsons), Seth Green (Robot Chicken, Family Guy), Tara Strong (The Powerpuff Girls, My Little Pony) and Jim Cummings (Winnie the Pooh).
Got a great cartoon voice impression? The "I Know That Voice" Cartoon Voice Imitation Contest is accepting submissions to its Facebook page until July 31, 2013, at 11:59 p.m. PST. The Top 3 submissions will be selected and personally announced by DiMaggio and the "I Know That Voice" team on August 5 and will win a copy of the DVD, signed by DiMaggio and a poster signed by some of the "I Know That Voice" star cast. Participants from across the globe are encouraged to post a 1-minute-or-less video to the Wall and must "Like" the page to be reviewed. Contestants can impersonate any cartoon(s) ever made.
Producer Tommy Reid said "I Know That Voice" will break new ground and give cartoon lovers of all ages and places a light-hearted, in-depth look into an industry that other films have only scratched the surface. "This documentary not only features the voices behind some of the world's most beloved cartoons, but it also draws back the curtains into the lives of the unsung heroes whose voices have captivated millions of people's hearts."
The outspoken, unpredictable characters on the "I Know That Voice" panel will spill the news at San Diego Comic-Con on July 18, 2013, from 4:45-5:45 p.m., in Room 6BCF.
For exclusive photos, videos and news on "I Know That Voice," visit the website and Facebook page.
Follow the documentary on Instragram @iknowthatvoicemovie and #iknowthatvoice.
Watch the first trailer and second trailer on YouTube.
The full cast list can be found on IMDb
About the "I Know That Voice" Team
John Di Maggio, Tommy Reid and Lawrence Shapiro's combined chemistry and strengths came together to form the groundbreaking "I Know That Voice" documentary. Stated by Tommy as "a true labor of love," the film took two years to make, collected extensive interviews and compiled never-before-seen footage making "I Know That Voice" truly one-of-a-kind of its subject matter. Emmy-nominated and Annie award winner John Di Maggio is known for his iconic role as "Bender" in Futurama and "Jake the Dog" in Adventure Time, as well as his roles in The Penguins of Madagascar, Gears of War, Kim Possible and more. Tommy Reid is a renowned producer of films including Kill The Irishman, Americans, Superthief: Inside America's Biggest Bank Score, Danny Greene: The Rise & Fall of the Irishman and Strike. "I Know That Voice" Director Lawrence Shapiro directed films including Jam in the Dam, Los Lobos, Kiko Live, The Marshall Tucker Band: Carolina Dreams Tour and Blue Cheer: Rocks Europe.
Voice-over actor Rob Paulsen welcomes Clancy Brown to the Talkin' Toons podcast at the Jon Lovitz Comedy Club on Wednesday July 17, 2012 at 8:00pm! 
18 & over
Two items minimum per person
Seating First Come First Serve
All Shows Have Adult Content
Door Time: 07:15 PM
Jon Lovitz Comedy Club
1000 Universal Studios Blvd #222, Universal City, CA 91608
Rich Woodall and Matt Talbot sign at Jetpack Comics on Saturday June 15th!
Press Release:
The book is in stock NOW but on 6/15 you can meet Rich Woodall and Matt Talbot at Jetpack!  Not only will they be signing their 3 awesome covers but they will also have a FREE signed & numbered limited edition print available with any purchase of Matt Talbot or Rich Woodall's work.
This includes Matt's awesome covers to Adventure Time, Rich & Matt's work on Johnny Raygun, Rich and Matt's 3 AWESOME TMNT #22 covers or anything else they bring along to sell.  Purchase any item and get your limited edition, Jetpack Comics exclusive signed & numbered print.  Get another print for every three additional items you purchase.  Can you buy all the prints?  Sure, just buy all their stuff….and I mean all of it!  Time to be announced!
Will they be doing sketches that day?  Of course they will.  A simple Turtle head poking out of your comic will be a mere $10.  The more elaborate the image, the more money it will cost.  Be sure to discuss it with them that day!
Jetpack Comics
37 North Main Street, Rochester, NH 03867
Rich Woodall and Matt Talbot sign at Rubber Chicken Comics on Friday, May 31, 2013 Saturday June 1st!
Rubber Chicken Comics
15 N. Main Street (Rt 126), Bellingham, MA 02019
508-966-2210
Voice-over actor Rob Paulsen and song writer Randy Rogel appear at the Jon Lovitz Comedy Club on Friday May 17, 2012 at 8:00pm! If you're lucky they'll do a live rendition of Yakko's World!!
18 & over
Two items minimum per person
Seating First Come First Serve
All Shows Have Adult Content
Door Time: 07:15 PM
Jon Lovitz Comedy Club
1000 Universal Studios Blvd #222, Universal City, CA 91608
RICH WOODALL, the artist for the Phantom Variant cover of IDW's Teenage Mutant Ninja Turtles #22, appears at Coast City Comics on Saturday, May 25, 2013 from 1:00 until 6:00 pm for an exclusive signing event!
We are the only store in Maine that carries these extremely limited covers, so this is a unique opportunity to have one of these special covers signed by the artist!
Rich modeled the TMNT #22 Phantom Variant off of Todd McFarlane's cover art for Hulk #340! It's a great cover, and we're really excited to host Rich for this event!
Coast City Comics
634 Congress St, Portland, ME 04101
Rob Paulsen is joined by Maurice LaMarche on Friday, May 3, 2013 at 8:00 PM! NARF!
Love PINKY & THE BRAIN? Want to see Rob and Maurice at The Lovitz on April 12th? Don't live in L.A.? NO PROBLEM!! Get PPV tix for the USTREAM live cast at the link!
Two items minimum per person
Seating First Come First Serve
All Shows Have Adult Content
Jon Lovitz Comedy Club
1000 Universal Studios Blvd #222, Universal City, CA 91608
Kevin Eastman, Rich Woodall, Tyler James, Christopher Golden, Tom Sniegoski, and more appear at Jetpack Comics on Saturday May 4, 2013 for Free Comic Book Day!
Kevin Eastman – Co Creator of the Teenage Mutant Ninja Turtles. Writer / Artist IDW TMNT. Owner Heavy Metal
and so much more awesome stuff.
Tyler James – Comix Tribes Red Ten FCBD
Matt Talbot – Cover Artist KABOOM SUMMER BLAST Phantom Variant Edition & Cover Artist Teenage Mutant Ninja Turtles #22 Phantom Variant Edition
Rich Woodall – Cover Artist Teenage Mutant Ninja Turtles #22 Phantom Variant
Christopher Golden – Writer the Baltimore series from Dark Horse Comics.
Thomas Sniegoski – Writer Vampirella Strikes from Dynamite Entertainment.
Rich Brunelle & Josh Belanger – Creators & Artists Red Claw & The Fat Squad
The Poison Pixies Roller Derby Team – Come and meet NH's premiere roller derby team in the convention hall!
The Barrington Middle School Comic Book Club
Bob Raymond
Bill Mitchell & Kimball Thorpe – Beanman.
Heidi Brunelle – Debuting a new hand crafted sensation this year at FCBD!
Jennifer Omand – Creator & artist Square Cat Comics!
Jetpack Comics
37 North Main Street, Rochester, NH 03867