This past weekend saw Anime Boston, the northeast's largest convention dedicated to anime, manga, and Japanese culture, held at the Hynes Convention Center. Several thousand otaku, the majority of which in cosplay, braved the cold and snow to mingle with their fellow fans. On Friday, a band named The Beach Episode, greeted con-goers with renditions of popular anime, video game, and cartoon theme songs such as The Legend of Zelda.
One of the highlights of this year's show was the grand premiere of the English dub of the eagerly anticipated movie Sword Art Online: Ordinal Scale. Following the events of the popular television series, SAO: Ordinal Scale finds protagonists Kirito, Asuna, and their friends once again playing a video game, but this time instead of immersing themselves in a digital realm a new technology allows for enhanced reality where players engage in combat in the real world against virtual foes. Naturally, a sinister plot threatens them once again.
Special guest Cherami Leigh was on hand for a Q&A session in which she discussed her ten years of working in the voice acting industry. When asked about her experience making this movie and reprising the role of Asuna, Ms. Leigh said, "She goes through a lot of changes in the movie and her relationship with Kirito grows. You kind of see how much of a positive effect being in SAO series affected her."
She went on to say that it spoke to real life issues in that many fans of games and animation are misunderstood by others in their lives who do understand their passion. "I think that something for people, specifically parents, who don't think that games or anime can positively affect someone. There are things you learn about yourself, gain confidence levels, and things you didn't know you had in when you're playing once you step outside of yourself and realize, "I can do this." A lot of the characters in the series realize this in the movie. So I hope that it opens people's eyes that aren't as accepting of anime or games."
In discussing the themes of technology taking over one's life Ms. Leigh said, "But at the same time there's that cautionary tale that's been very prevalent with SAO of being careful with what technology is now able to do, like getting trapped in this virtual world or what it might do to our brains and the crazy things that happen. It's definitely scary but it's really cool and I was excited to work on it."
She also mentioned that the recording sessions gave her a rare opportunity to collaborate with the Japanese creators, "I watched it subbed and met the creative team from Japan and they were able to guide me in some of my recording sessions which is very rare to have the director, Tomohiko Ito, present. He told me about the process of recording in Japan and there were a couple of moments he said he wanted to be sure were exactly right for this version. It was great to have our English writer/director, Alex von David, and the Japanese creative team working together."
Fellow voice actor Patrick Seitz, who plays Agil in SAO, was also a guest of Anime Boston 2017. He said following the screening, "The SAO fans were really hyped for this movie. It's great to see that reaction and that the fanbase is still so strong after all these years. I liked that the movie was an original story continued the series and not a rehash of previous episodes."
Ms. Leigh was quick to point out that one does not have to any prior knowledge to enjoy the movie. "They did a really great job with the movie because you don't have to have seen the entire series in order to watch (it). "You can pick up with the movie and they'll do some exposition to catch you up on what you might have missed. My husband hadn't seen much of the series when he watched the movie (in its original Japanese) and it didn't affect his awareness or catching up with the story at all."
Sword Art Online: Ordinal Scale hits theaters on April 22, 2017. For further information, please go to their website: sao-movie.net/us
Anime Boston, the largest anime convention in New England, hits town this weekend and just in time has released the full event schedule for signings, screenings, cosplay events, fan panels, and more: www.animeboston.com/coninfo/schedule
Highlights include:
Anime Boston 2017 will host the the English dub premiere of SWORD ART ONLINE THE MOVIE: ORDINAL SCALE before its North American tour. Be one of the first to watch this amazing dub on the big screen before it's released anywhere! After the screening, AB 2017 guests Cherami Leigh (Asuna), Michelle Ruff (Sinon), and Patrick Seitz (Agil) will take center stage and for a special Q&A session!
About Sword Art Online:
The animated TV series Sword Art Online is based on author Reki Kawahara's light novel (winner of the 15th Dengeki Novel Award Grand Prize) in which the protagonist Kirito fights to survive in the mysterious next-gen VRMMORPG called "Sword Art Online." Since the first volume of the novel was published in April 2009, the series has proved extremely popular, with cumulative sales exceeding 12.5 million units in Japan and 19 million worldwide, spawning two TV anime adaptations, video games, comic books, and merchandise.
Story of Sword Art Online the Movie -Ordinal Scale-:
In 2022, the world of virtual reality was upended by the arrival of a new invention from a genius programmer, Akihiko Kayaba, called NerveGear. It was the first full-dive system, and with it, came endless possibilities to VRMMORPGs.
In 2026, a new machine called the Augma is developed to compete against the NerveGear and its successor, the Amusphere. A next-gen wearable device, the Augma doesn't have a full-dive function like its predecessors. Instead, it uses Augmented Reality (AR) to get players into the game. It is safe, user-friendly and lets users play while they are conscious, making it an instant hit on the market. The most popular game on the system is "Ordinal Scale" (aka: OS), an ARMMORPG developed exclusively for the Augma.
Asuna and the gang have already been playing OS for a while, by the time Kirito decides to join them. They're about to find out that Ordinal Scale isn't all fun and games
Press Release:
Anime Boston, the largest anime convention in New England, has announced Hirokatsu Kihara, Masahiko Minami, Cherami Leigh, and Christopher Sabat will appears as guests at the Hynes Convention Center, Boston, Mass, on March 31 through April 2, 2017.
Formerly involved with the production desk at Studio Ghibli, Hirokatsu Kihara worked closely with director Hayao Miyazaki on such hit titles as Laputa: Castle in the Sky, My Neighbor Totoro, and Kiki's Delivery Service.
Hirokatsu Kihara is probably best known for his work in the Horror genre.  There, he has been a crucial contributor, working on such titles as Tales of Terror: Haunted Apartment and Tales of Terror from Tokyo and All Over Japan, which are known in Japan as Shin Mimibukuro.  In addition, he has written books such as Tsukumo Kwaidan, Utsushiyo-kaidan, and Kinkiro.  Nowadays, he continues to write ghost stories, MCs at monster conventions, and shares his knowledge and experiences at events worldwide.
"We are so honored to have Hirokatsu Kihara at Anime Boston. Kihara-san is a pioneer in the horror genre, as well as having worked on Studio Ghibli classics such as My Neighbor Totoro  and Kiki's Delivery Service, under Miyazaki himself," said Victor Lee, Convention Chair.
Masahiko Minami was born on August 24, 1961 and is from the Mie Prefecture in Japan. After graduating from the Theater Arts Department of Osaka University of the Arts, he joined the anime production company Nihon Sunrise (now SUNRISE INC.) and produced several shows such as: Whirl Wind! Iron Leaguer, Mobile Fighter G Gundam, Escaflowne, and Cowboy Bebop.
In 1998, he decided to leave SUNRISE to start BONES INC., with animators Hiroshi Osaka and Toshihiro Kawamoto, where he now doubles as both the President and a Producer. Under BONES, he has produced Cowboy Bebop: Knockin' on Heaven's Door, Fullmetal Alchemist, Eureka Seven, My Hero Academia, Space Dandy, Mob Psycho 100, and many more!
"We are deeply honored to present Masahiko Minami at Anime Boston. Minami-san has produced some of my personal favorites, such as Cowboy Bebop, RahXephon, and Full Metal Alchemist. As a founder and current president of BONES INC., Minami-san is one of the true giants of anime," said Victor Lee, Convention Chairman.
Cherami Leigh has been in the industry for 20 years. She has been in over 75 commercials, and has worked on over 100 anime projects including: Lucy in Fairy Tail; Asuna in Sword Art Online; Road in D. Grayman; Lizzie in Black Butler; Mai in Ghost Hunt; and Patty in Soul Eater. Cherami has worked on over 20 video games, including Borderlands 2- in which she plays the popular DLC- Gaige. She voices Sailor Venus in Sailor Moon; Tome in Mob Psycho 100; Kudelia in Gundam: Iron Blooded Orphans; Illia in RWBY; and Makoto in the upcoming Persona 5.
Cherami was recently announced to be playing Sarada in Boruto: Naruto The Movie, as well as multiple characters in Fire Emblem: Heroes. She is a series regular on the Sprout hit- Zou; a lead role in the animated feature Ribbit; has guest starred on Doc McStuffins; and plays Peanut Big Top in the La La Loopsy Girls. She starred in Shane Dawson's Not Cool and the Starz Original Series The Chair. She appeared in the Emmy Award Winning Temple Grandin, as well as Friday Night Lights, The Deep End, Chase, Shameless, Bones, and Longmire to name a few.
"It's always such a delight to host Cherami at Anime Boston. I look forward to the pleasure of working with her and watching her interacting with her fans!" said Victor Lee, Convention Chair.
Christopher R. Sabat (@Chris24_Sabat on Twitter) has lived on a diet of Senzu Beans for over 15 years. As the Voice Director for Dragonball Z, the voice actor behind Vegeta, Piccolo, Yamcha, Mr. Popo, Korin, Burter, Shenron, Zarbon, Guru, and countless others, you could almost say he is the "voice" of Dragonball Z.
Chris has lent his voice to countless other roles including: Alex Luis Armstrong in Fullmetal Alchemist; Elfman in Fairy Tail; Roronoa Zoro in One Piece; Ayame Sohma in Fruits Basket; Saiga Tatsumi in Speed Grapher; Kurogane in Tsubasa Chronicles; Daisuke Jigen in Lupin III;
Father Tres in Trinity Blood; Braun in Steins;Gate; Giroro in Sgt. Frog; Pokémon: Black and White as TV announcer; Cliff (ep 46) Rundas in Metroid Prime 3: Corruption; Garterbelt in Panty and Stocking; Sakaki in Kenichi;  Masa in My Bride is a Mermaid; Saito in Darker Than Black; Woerman in Attack on Titan; Alex D in Deus Ex: Invisible War; Captain Smiley & Star in Comic Jumper; and many others.
Most recently, he was cast in Psycho-Pass 2 as Sakuya Tougane; Hak in Yoma of the Dawn; and Batou in Ghost In The Shell: Arise.
Added Victor Lee, "Christopher is one of the most prolific talents in the anime industry, having both voiced and directed in some of the most famous titles in the medium. We can't wait!"
About Anime Boston: With nearly 27,000 attendees in 2016, Anime Boston is an annual three-day Japanese animation convention held in Boston, Mass. Anime Boston 2017 is scheduled for Friday, March 31 through Sunday, April 2 at the Hynes Convention Center and Sheraton Boston Hotel. More information about Anime Boston can be found at www.animeboston.com.
About New England Anime Society, Inc.: The New England Anime Society was founded in 2001. Based in Massachusetts, The New England Anime Society, Inc. is parent organization of Anime Boston and is dedicated to furthering public education and understanding of the Japanese language and culture through visual and written media. More information about The New England Anime Society is available at www.neanime.org.
Press Release:
Come and 'Get UR Geek On!' at the largest independently run Pop Culture Convention in PA! With over 150,000 Sq ft of show, there is something for everyone! Dozens of Artists, Vendors, Media and Cosplay Guests and Events, including: Panels Gaming Contests Door Prizes Film + TV Screening Events And Much More! Guests include:
Marina Sirtis
Born to Greek parents who did not want her to become an actress. As soon as Marina completed high school, she applied to the Guild Hall School of Music and Drama secretly. After her graduation, she worked in musical theater, repertory and television. In 1986, she moved to Los Angeles, California. For six months, she auditioned for parts but was unsuccessful. Just before she planned to go back home, she got the part of Counselor Deanna Troi in "Star Trek: The Next Generation".
Bruce Boxleitner
As one of Hollywood's leading men, Bruce Boxleitner has starred in a major motion picture franchise, numerous feature films, several popular television series, produced a major network film and TV series, performed on Broadway, and authored two science fiction novels.
John Wesley Shipp
John played Barry Allen aka The Flash in the CBS sci-fi adventure series "The Flash" (1990-1991), he then went on to play on the WB's hit drama "Dawson's Creek," as Dawson's dreamer dad Mitch Leery. Most recently he has returned to sci-fi by playing Henry Allen, the father of Barry Allen on the hit CW show "The Flash".
Mike Zeck
Mike's comics series and covers have influenced generations of artists, and one would have to argue which of Mike's series has been the most influential, or most deeply embossed in our pop culture.
Zeck's groundbreaking six part story "Kraven's Last Hunt," with J.M. Dematteis and Bob McLeod is the definitive Kraven the Hunter story and took the Spider-Man character to a whole new level, and has been touted by readers as the "Greatest Spider-Man story of all time," in recent polls.
His work with writer Steven Grant on the Punisher Limited Series–collected as "Circle of Blood"—set the standard for the look and feel of the character and propelled the Punisher to flagship character status at Marvel. Along with air-brush artist Phil Zimelman, Mike has created some of the most recognizable painted images of the Punisher.
The 12-issue Series "Secret Wars," was a monumental success, and Zeck's design for Spider-Man's black costume is still recognizable and indelible to this day. Spider-Man wore the costume temporarily, and it still lives on in the form of the super-villain, Venom.
Zeck's work has also graced the pages and covers of "Captain America," "Master of Kung Fu," "Aquaman," "Batman," "Legends of the DC Universe," "Green Lantern," "G.I. Joe," "G.I. Joe: Special Missions," "Lobo," "Deathstroke The Terminator," "The Eliminator," "Damned" and many other titles
Jim Shooter
A United States writer, occasional fill-in artist, editor, and publisher for various comic books. Shooter began selling stories to DC Comics for their Legion of Super-Heroes title when he was only 13. He eventually succeeded Archie Goodwin to become the controversial ninth editor-in-chief of Marvel Comics from 1978 to 1987.
After leaving Marvel, he fronted an effort to purchase the floundering publisher from its corporate ownership, losing out at the last minute to Ronald Perelman's slightly higher bid. He then founded a new company, Voyager Communications, which published comics under the Valiant Comics banner.
Jim will be appearing Friday and Saturday Only!
Michael Golden
Michael Golden is an American comic book artist and writer best known for his late-1970s work on Marvel Comics' The Micronauts, as well as his co-creation of the characters Rogue and Bucky O'Hare. His work is known to have influenced the style of artist Arthur Adams.
Ty Templeton
Ty has worked on titles for Marvel Comics, DC Comics, Bongo Comics, and Moonstone Books, including Batman Adventures, The Simpsons and many others. He also created his own graphic novel, Bigg Time, published by DC Comics' mature readers imprint, Vertigo.
He was recently editor of an independent Canadian comic company, Mr. Comics. Recent work includes writing and drawing stories for DC's Batman 66, based on the 1960s television series. He teaches classes in comic book writing and drawing, known as "Ty Templeton's Comic Book Boot Camp".
Graham Nolan
Okay, here's the truth in a nutshell… he grew up between Long Beach, NY and Indian Harbour Beach, FL. Went 2 years to the Joe Kubert School of Cartoon and Graphic Art, couldn't afford to graduate. Started working in advertising waiting for big break in comics.
Break came at DC Comics when one of his teachers, Sal Amendola, who was the talent coordinator there, bought two of his school assignments to run in "New Talent Showcase."
Started picking up more assignments from DC, Marvel and Eclipse Comics eventually leading to a 6 year run illustrating Batman in "Detective Comics" and co-creating the villain, Bane. In 1998 he wrote, illustrated and self-published, "Monster Island."
Bob Camp
Bob started his animation career as a designer for animated series such as ThunderCats, Silverhawks, TigerSharks, and several other series produced by Rankin/Bass. He then worked as a designer on The Real Ghostbusters for DiC, and later as a storyboard artist on Tiny Toon Adventures for Warner Bros. Television. He was a co-founder of and director for Spümcø, the animation studio that created The Ren & Stimpy Show.
JK Woodward
J.K. Woodward started his professional comics career in 2003 when he collaborated with A. David Lewis on the indie comic Mortal Coils. When Peter David was re-launching his creator owned series Fallen Angel at IDW, James was a natural choice for Peter's dark world of magic, violence and redemption. His last sequential art project was the Star Trek/Doctor Who crossover, Assimilation 2 and he is currently handling the art for Harlan Ellison's City on the Edge of Forever.
Wil Traval
Wil can currently be seen as 'Will Simpson' on the Netflix original series Marvel's "Jessica Jones" and will play DC character 'Human Target' in the upcoming season of CW's "Arrow" Wil is a dynamic actor who has had a successful career both in the US and in his native Australia. He has guest starred in several other series including ABC's hit "Once Upon A Time" as Sheriff of Nottingham.
Bryce Papenbrook
Bryce Papenbrook has been a professional voice over artist since the age of eight. He was introduced to the voice acting scene by his father, Bob Papenbrook, and has continued the trade in his footsteps.
Bryce has performed in numerous video games, cartoons, and television shows. Some recent roles include Eren in Attack on Titan, Kirito in Sword Art Online & Sword Art Online II, Shirou Emiya in Fate/Stay Night: Unlimited Blade Works, Meliodas in The Seven Deadly Sins, Rin Okumura in Blue Exorcist, Chooki & Lydendor in Tenkai Knights, Red in Pokémon Origins, Machina Kunagiri in Final Fantasy Type-0, Masaomi Kida in Durarara!! & Durarara!! X2, just to name a few.
Visit www.philadelphiacomiccon.com for further information and tickets! RSVP on Facebook!
Press Release:
Aniplex of America has announced that they will be hosting a Sword Art Online II English Dub U.S. Premiere Event. Celebrating the debut of Sword Art Online II on Toonami, this event will be held simultaneously at Anime Conventions in both the East (Anime Boston) and West Coasts (Sakura Con) on Saturday, April 4th.  The Event features the English Dub Premiere of select episodes from Sword Art Online II. In addition, there will be special guests in attendance at Anime Boston including Cherami Leigh (English Voice of Asuna), Cassandra Lee Morris (English Voice of Leafa) and LiSA (Singer of the Ending Theme Song "SHIRUSHI"). Don't miss your opportunity to enjoy Sword Art Online II at this very special event.
View all of Anime Boston's Guests of Honor here.
About Anime Boston:
With nearly 25,500 attendees in 2013, Anime Boston is an annual three-day Japanese animation convention held in Boston, Mass. Anime Boston 2015 is scheduled for Friday, April 3 through Sunday, April 5 at the Hynes Convention Center and Sheraton Boston Hotel. More information about Anime Boston can be found at www.animeboston.com.
About New England Anime Society:
The New England Anime Society was founded in 2001. Based in Massachusetts, The New England Anime Society, Inc. is parent organization of Anime Boston and is dedicated to furthering public education and understanding of the Japanese language and culture through visual and written media. More information about The New England Anime Society is available at www.neanime.org.
Anime Boston welcomes back voice actors Cherami Leigh, Lauren Landa, Greg Ayres, and Tom Wayland as guests of honor for their 2015 convention!
Press Release:
Cherami Leigh has been in the industry for 20 years. She has been in over 75 commercials and has worked on over 100 anime projects including Lucy in Fairy Tail, Asuna in Sword Art Online, Road in D. Grayman, Lizzie in Black Butler, Mai in Ghost Hunt, and Patty in Soul Eater. She also has appeared in more than 10 video games, including Borderlands 2 as Gaige.
Born and raised in Los Angeles, California, Lauren Landa first began acting at the age of 11 in the stage production of Annie and continued with shows including; Rogers and Hammerstein's Cinderella, Bye Bye Birdie, Comic Potential.
Greg Ayres has spent the last eleven years working in an industry he had admired for years as a fan. With over 200 credits to his name, this fan-boy has managed to get to play a variety of characters that are almost as colorful as his hair. He was thrilled to be a part of the Toonami re-launch last summer in the roles of Ganta Igarashi in Deadman Wonderland and Heihachi Hayashida in Samurai 7. He is even more thrilled to follow that up the following summer's thriller Another as Kouichi Sakakibara.
Tom Wayland is proud to have made a long and successful career out of his favorite things – acting, directing, making rock and roll music, and having long luxurious salon-quality hair that makes supermodels look like homeless guys. Tom is best known for his work on the hit series Pokemon (and the aforementioned hair). He's directed more episodes) and voiced more Pokemon creatures in English than anyone else on Earth. *Unfortunately Tom Wayland had to cancel his appearance*
View all of our Guests of Honor here.
About Anime Boston:
With nearly 25,500 attendees in 2013, Anime Boston is an annual three-day Japanese animation convention held in Boston, Mass. Anime Boston 2015 is scheduled for Friday, April 3 through Sunday, April 5 at the Hynes Convention Center and Sheraton Boston Hotel. More information about Anime Boston can be found at www.animeboston.com.
About New England Anime Society:
The New England Anime Society was founded in 2001. Based in Massachusetts, The New England Anime Society, Inc. is parent organization of Anime Boston and is dedicated to furthering public education and understanding of the Japanese language and culture through visual and written media. More information about The New England Anime Society is available at www.neanime.org.
Press Release:
Anime Boston, the largest anime convention in New England, announced its first guest of honor today. J-pop/rock performer LiSA will be performing at Anime Boston at the Hynes Convention Center, Boston, Mass. on April 3 through April 5, 2015.
A rising force in the J-pop/rock world, LiSA has sung numerous theme songs for hit anime, such as Angel Beats!, Fate/Zero, Sword Art Online I & II and The Irregular at Magic High School.
"We're really excited to be able to bring LiSA's music to her American fans at Anime Boston," said Victor Lee, Convention Chairman.
Initially a singer for an indie band, LiSA made her major debut in 2010 as one of the two vocalists for the anime Angel Beats!. She later appeared at Animelo Summer Live in August 2010. In April 2011, she made her solo debut with the release of Letters to U. Most recently, she released her seventh single Shirushi, which is used as the second ending theme to Sword Art Online II.
Throughout her career, she has sold out the Nippon Budokan three times and also performed overseas in Singapore, Taipei, Hong Kong, Indonesia, Thailand and the United States.
For more information about LiSA, please visit her Facebook page, YouTube channel, and website.
About Anime Boston:
With nearly 25,500 attendees in 2013, Anime Boston is an annual three-day Japanese animation convention held in Boston, Mass. Anime Boston 2015 is scheduled for Friday, April 3 through Sunday, April 5 at the Hynes Convention Center and Sheraton Boston Hotel. More information about Anime Boston can be found at www.animeboston.com.
About New England Anime Society:
The New England Anime Society was founded in 2001. Based in Massachusetts, The New England Anime Society, Inc. is parent organization of Anime Boston and is dedicated to furthering public education and understanding of the Japanese language and culture through visual and written media. More information about The New England Anime Society is available at www.neanime.org.
SacAnime welcomes MARK SHEPPARD (Supernatural, Doctor Who, Battlestar Galactica, Firefly, Leverage) along with voice actors Rodger Bumpass, J. Michael Tatum, Noah Watts, Roger Craig Smith, Johnny Yong Bosch, Sam Riegel, Yuri Lowenthal, Tara Platt, Christine Cabanos, and Cristina Vee and musical groups Eyeshine and The Slants.
SACANIME is being held on Friday, Saturday and Sunday August – 29th – 31st, 2014 at the Sacramento Convention Center and Sheraton Grand Hotel. For more information, check out our website at: www.sacanime.com
MARK SHEPPARD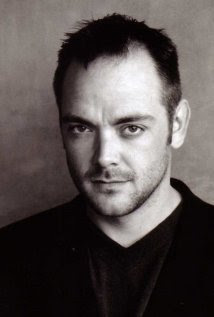 Mark Sheppard was born in London, England and began his film career in Jim Sheridan's "In The Name Of The Father" playing Guildford Four member 'Paddy Armstrong' alongside Daniel Day-Lewis. An accomplished musician, he has recorded and played drums for The T.V. Personalities, Nikki Sudden, Robyn Hitchcock, The Barracudas, Light A Big Fire, School Of Fish and They Eat Their Own, among others. On stage, he has won several theatre awards, including The 1992 Drama Critic's Circle Outstanding Achievement Award for his performance in "A Cock & Bull Story". He may be best known for his television work, as Romo Lampkin in "Battlestar Galactica", Badger in Joss Whedon's "Firefly", Ivan Erwich in Day 5 of "24", plus roles on "The X-Files", "CSI", "Star Trek: Voyager" and a host of other characters in film and television. Sheppard currently plays 'Jim Sterling' opposite Timothy Hutton on TNT's "Leverage", the Director of The Ring Organization in NBC's "Chuck", the Demon 'Crowley' in "Supernatural" for the CW, mysterious operative 'Mr. Valda' in SyFy's "Warehouse 13", and now Canton Everett Delaware III in the sixth season of the BBC's "Doctor Who". He has lent his voice to various video games and commercials as well, from "The Conduit" to "Dragon Age: Origins" and Bear Grylls' "Man vs. Wild".
RODGER BUMPASS

Emmy-nominated for the voice of Squidward on SpongeBob Squarepants, Rodger has been in acting for 38 years, and he's going to keep on 'til he gets it right. In addition to Squidward, he was the voice of Professor Membrane in 'Invader Zim', Dr. Light in 'Teen Titans', Hanover Fyst in the cult favorite 'Heavy Metal'. He has also provided various voices in many Disney and Pixar featured animated movies like 'A Bug's Life', 'Monsters Inc.', 'Cars', 'Finding Nemo', 'Treasure Planet', 'Emperor's New Groove', and more recently, 'Monsters University'.  He began his career with the National Lampoon Magazine, touring the USA and falling down in the stare a lot (on purpose). He likes kitty cats and long walks on the beach, where falling doesn't hurt as much. If you pass him in the hallway, just say "Do the voice, please," and he will gladly comply… for the nominal price of $2.37. Cash only. He does take IOUs if they involve a kiss from a pretty girl.
J MICHAEL TATUM


Discovered by Funimation warhorse and visionary ADR director Christopher Bevins, who cast him as Rikichi in 2005's Samurai 7, Tatum's inexplicable luck has held long enough to see his flag hoisted on a slew of dream roles, most notably Kyoya Otori in the hit English language dub of Ouran High School Host Club, suave, demonic Sebastian Michaelis in Black Butler and the equal parts maniacal/vulnerable Okarin Rintarou from Steins;Gate. Other characters the man still can't believe he's had the crazy good fortune to play include: Doumeki in XXXHolic, Jiro Mochizuki in Black Blood Brothers, Isaac Dian in Baccano!, Both God Eneru and Dalton in the new dub of One Piece, Komui Lee in D-Gray Man, Dororo in Sgt. Frog, the titular loveable savage of Heroic Age, Ryosuke Takahashi in Initial D, Lawrence Kraft in Spice and Wolf, Zarbon in Dragon Ball Z Kai, Scar in Full Metal Alchemist: Brotherhood, and Sir Hammerlock in the videogame juggernaut Borderlands 2. His vocal "stylings," much to the chagrin of drama teachers everywhere, he's sure, have also been featured in Romeo X Juliet, Speed Grapher, Trinity Blood, Kenichi: The Mightiest Disciple, Black Cat, Nabari no Ou, Ghost Hunt, School Rumble, The Tower of Druaga, Aquarion, Tsubasa: Reservoir Chronicles, Shuffle, Shigurui, Glass Fleet, Mushishi, Soul Eater, along with feature-length films such as Vexille, Summer Wars, and Dragon Age: Dawn of the Seeker, among many others.

And as if being involved with so many awesome shows wasn't enough, in late 2007 the fluky so-and-so tempted fate by officially branching out into ADR directing and adaptive scriptwriting for Funimation as well. His ADR directing credits to date include Aquarion, Jyu-oh-Sei, Romeo X Juliet, Big Windup, Rin: Daughters of Mnemosyne and Shikabane Hime (Corpse Princess), while his writing credits include substantial work on Ouran High School Host Club, Heroic Age, Initial D, Blassreiter, Ga Rei: Zero, Hero Tales, Legend of the Legendary Heroes, Fractale, Deadman Wonderland, Steins;Gate and Dragon Ball Z Kai.

In early 2010 he teamed up with Terri Doty and Stephen Hoff to launch That Anime Show, a web-based chat show centered on colorful, often diabolically unhinged interviews with friends and colleagues within the dubbing industry, all episodes of which can be downloaded for free at www.thatanimeshow.com

Ever the workaholic, Tatum is currently burning the midnight oil on a number of exciting projects due for release later this year. And before you ask, the "J" stands for… Well, it stands for whatever you'd like it to.
NOAH WATTS


When Noah Watts was 9 years old, his uncle gave him a Crow name. He said, "I am going to name you, Bulaagawish, Old Bull." His uncle put his hand on Noah's shoulder and continued. "That's the name Chief Plenty Coups gave your grandfather. The name refers to the buffalo bull that leads the herd. That name has good things associated with it."

A member of the Crow tribe and descendent of the Blackfeet nation, Noah Watts grew up in Bozeman, Montana, but each summer Noah goes home to the Crow reservation to camp at Crow fair with his extended family. Excelling in baseball, basketball, golf, tennis, and skateboarding as a boy, Noah also learned to ride horses, fly fish, and snowboard living in the Rockies. As part of his connection to his Native culture, Noah has been a traditional Crow war dancer since he was 6 years old, occasionally competing in contests but more often dancing for pleasure at pow pows. He is also an accomplished guitarist.

Noah has been acting on stage since fifth grade when he played the Scarecrow in a school production of Oz. In high school Noah began developing and refining his acting skills in a variety of roles that culminated in the part of John Proctor in The Crucible. Noah also worked on his acting craft in the forum of high school speech and debate contests, putting the capstone on his high school acting career by representing Montana at the National Forensic League National Tournament. His performance of the dramatic monologue "Gas" by Jose Rivera in front of 1,500 people earned him fourth place in the national tournament. High school dramatics was a catalyst for Noah's acting career. As a high school senior, Noah acted in two independent feature films. First, Noah was cast in The Slaughter Rule, playing Waylon Walks Along, a teenage Blackfeet youth. Just a few months later he landed a second role as Herbie Yellow Lodge in the feature film Skins directed by Chris Eyre. Portraying the son of an alcoholic father (Graham Greene), Noah had the third lead part and shared scenes with Native actors Greene and Eric Schweig. It was then Noah began to dream of a career in film. Noah graduated from high school and won a scholarship to attend the American Academy of Dramatic Arts in Los Angeles. After one semester at AADA, Noah was offered a part in a new Chris Eyre film entitled Skinwalkers, playing a teenage gang leader and suspected murderer, a role far different from the shy, devoted son he played in Skins. The following summer in Santa Fe and Albuquerque, he performed the lead in the Southwest Repertory Company's production of The Indolent Boys written by N. Scott Momaday. Other projects included an appearance on Literary Stages on KCRW in Los Angeles, reading a piece by W. P. Kinsella. And in the Spring of 2005 Noah was cast in an adaptation of William Shakespeare's Romeo and Juliet, entitled Kino and Teresa. He played the fierce villain Eladio (Tybalt in the original play).

Beginning with a role in the series, Sons of Anarchy, in 2009, Noah turned to television. Subsequently he acted in episodes of Native Century (2010), The Glades (2010), Big Love (2010), CSI Miami (2011), and Ringer (2012). Most recently Noah was cast as the main protagonist, Connor Kenway, in the Assassin's Creed Three video game set during the time period of the American Revolution. Noah provides voice and motion capture for half-Mohawk and half-British, Kenway.

When Crows bestow a name, they also bestow a wish, a prayer for the name's recipient. Noah's uncle wished for Noah to lead a life of distinction that would be a credit to the Crow people. Noah has a name to live up to and a destiny to follow. Noah is currently living in Los Angeles and working towards fulfilling his dream.
ROGER CRAIG SMITH


Fan favorite animation & video game voice actor Roger Craig Smith is known as the current voice behind Chris Redfield in the Resident Evil series (Resident Evil 5, 6, Marvel vs Capcom 3), as Ezio Auditore da Firenze in the Assassin's Creed games, as the current English voice of Sega mascot Sonic The Hedgehog (also in Wreck-It Ralph), as the current voice of Captain America in Ultimate Spider-Man and Avengers Assemble, as the voice of Thomas from the Regular Show TV series, and The Pulverizer in Teenage Mutant Ninja Turtles (2012 TV Series).
Roger also supplied the voice of Deidara in "Naruto: Shippuden", Temujin in "Naruto: The Legend of the Stone of Gelel." Roger's Naruto series characters include the creepy Raiga Kurosuke, smooth-talker Idate Morino, Dan, and many others. In the video game "Naruto: Clash of Ninja Revolution 2," Roger voiced both Bando and Towa. In the anime series "Code Geass," he voices the uptight Gilbert G.P. Guilford. Roger played the role of Prince Phillip, in the Disney DVD "Disney Princess Enchanted Tales: Follow Your Dreams. He voiced Curtis Miller in the animated movie "Resident Evil: Degeneration." Other gaming credits include Apsel in "Too Human," Runt in "Chicken Little: Ace in Action," and Harrison Pike in "Medal of Honor: Vanguard." He's voiced characters in "Mad World," "Metal Gear Solid 4: Guns of the Patriots," "CSI:NY The Game," Duke in "GI Joe: Rise of Cobra" "Afro Samurai: The Game," "Fracture," "Turning Point: Fall of Liberty," and Digimon World Data Squad." He narrated Say Yes to the Dress" on TLC and "Yard Crashers" on the DIY Network.
Roger Craig Smith voiced Wings Around the Globe air-racing champion "Ripslinger" in Disney's "Planes". October 25 saw the release of one of the most anticipated games of 2013, the follow up to Batman: Arkham City, which features Roger Craig Smith as the voice of the Caped Crusader himself… BATMAN!
JOHNNY YONG BOSCH

Johnny got his start as Adam Park, the Black Ranger in the original Mighty Morphin Power Rangers-a role that he played for three-and-a-half seasons on TV, two motion pictures and two special guest appearances in subsequent seasons.
Johnny is also well-known for voice acting work in numerous anime titles, including Vash the Stampede in Trigun, Kaneda in Akira, Renton in Eureka Seven, Claus in Last Exile, Sakaki in Witch Hunter Robin, Kiba in Wolf's Rain, Itsuki in The Melancholy of Haruhi Suzumiya, Ichigo Kurosaki in Bleach, Lelouch Lamperouge in Code Geass, Izaya in Durarara, and Yukio in Blue Exorcist.

Johnny's voice can also be heard in numerous video games, including Nero in Devil May Cry 4 and voiceover work in titles like .hack//G.U., Persona 4, Disgaea 3, Tales of Symphonia,  Eternal Sonata, Transformers: War for Cybertron, and Star Wars: The Old Republic.

Johnny will be appearing at SacAnime Summer 2013 for a free concert Friday and Saturday nights with his band Eyeshine! This four piece "edge rock" band, formed in West Hills, California, features Johnny and bandmates Maurice, Polo and Ginny!
SAM RIEGEL

SAM RIEGEL is a voice actor, director and writer who has voiced hundreds of popular cartoons, video games and anime series. Notable roles include Donatello in the 2003 Teenage Mutant Ninja Turtles cartoon series, Shiro Emiya in Fate/Stay Night, Viral in Gurren Lagann, Teddie in Persona 4: The Animation, Mephisto in Blue Exorcist, Array in Lagrange, Kiyotsugu in Nura: Rise of the Yokai Clan and his current role as Riven in Nickelodeon's Winx Club. Video game characters include Peter Parker/Spider-Man in The Amazing Spider-Man, Starscream in Transformers: War for Cybertron & Fall of Cybertron, Steve Burnside in Resident Evil: The Darkside Chronicles, and everyone's favorite attorney, Phoenix Wright in the upcoming Phoenix Wright 5. Between acting gigs, Sam has written scripts for Naruto, Bleach, Tiger & Bunny, and video games like ModNation Racers. He's also voice directed major game releases, among them Fallout: New Vegas (in which he also played several voices). Currently, Sam serves as the voice director for Disney's Sofia The First cartoon series, which recently ranked as the #1 preschool debut in cable television history.These days you can catch Sam co-hosting a drunken podcast with Liam O'Brien called "All Work No Play" and providing many voices to Geek & Sundry's "Fetch Quest" web series. Follow Sam on twitter at @samriegel.
YURI LOWENTHAL

Born with a D20 in one hand and a six-gun in the other, Yuri Lowenthal is a writer, actor and producer. He has had recurring roles on Gilmore Girls and Terminator: The Sarah Connor Chronicles as well as lead roles in video games Dragon Age, Prince of Persia, Fallout and many more. Best known for his voice acting work in such roles as Sasuke (Naruto), Superman (Legion of Superheroes), Jinno/Kuma (Afro Samurai), Lagoon Boy (Young Justice) and Ben Tennyson (Ben 10: Alien Force/Utimate Alien/Omniverse) as well as popular VG titles including the Persona series, .//hack series, Saints Row series and lots of anime. He has appeared in one incarnation or another in possibly every CoD title since Big Red One. He also co-authored Voice-Over Voice Actor: What It's Like Behind the Mic with Tara Platt which is available through Bug Bot Press.Yuri is currently in post-production on his production company's second feature film, the mockumentary Con Artists. And his irreverent award-winning web comedy Shelf Life, about 4 action figures on a young boy's shelf, is now in its fourth season.
TARA PLATT

Actress, author, producer and business woman, Tara's traveled the globe as a speaker, attending conventions, and has also performed internationally in film, TV, animation and theatre. Some of her on-screen credits include TV: Revenge, Parenthood, Castle, The Gilmore Girls, and Hawaii Five-0; FILM: The Call; A Girl, A Guy, A Space Helmet (she's so proud of this indie award-winner); Time & Tide; I'm Through With White Girls. She also co-produced and starred in the award-winning feature film Tumbling After, mockumentary Con Artists and irreverent web-comedy Shelf Life (now in its 4th season) with Yuri Lowenthal and their production company Monkey Kingdom Productions. In the world of voice work she's worked on numerous video games, animation titles and more, including: (Wonder Woman – DC VS MK), (Dream Girl – Legion of Superheroes), (Temari – Naruto), (Jennifer Nocturne – Ben 10), (Agnes – Tiger & Bunny)(Eastern European Player – Saints Row: The Third), (Marida Cruz – Gundam Unicorn) (Ellie Martinez – Resistance: Burning Skies).
CHRISTINE CABANOS

When it comes to animation and video games, Christine is a fan at heart. Her passion for the culture led her to pursue her voice-acting career. Her breakout role came as Azusa Nakano of "K-On!". Christine has since earned roles including Haruka in "Oblivion Island", Filia in "Skullgirls", Nepgear in the "Hyperdimension Neptunia" series, Keina Sawaya in "Atelier Meruru", roles in video games such as "Time and Eternity", "Ragnarok Online 2", the Princess in "Redline", the titular character of Squid Girl in "Squid Girl", Minawa Ando in "Mahoromatic OVA : I'm Home", Sarah in "Rozen Maiden Overture", Michi Kondo in "Lagrange: The Flower of Rin-ne", Ruka Asato in "Accel World", Madoka Kaname in "Puella Magi Madoka Magica", Shiemi Moriyama in "Blue Exorcist", Silica in "Sword Art Online" and Reina and Mew in "Pokemon Origins".
CRISTINA VEE

Cristina Vee is a voice actress from Los Angeles, CA. Since getting her first large anime roles in 2007, Cristina has voiced over 100 characters in both animation and video games. Anime fans know her Mio Akiyama in K-ON!, Alisa Bosconovitch in Tekken Blood Vengeance, Homura Akemi in Madoka Magica, Louise in The Familiar of Zero, and Morgiana in Magi: The Labyrinth of Magic, to name a few.On the video game scene she is popular for her voice work as Noel Vermillion and the Murakumo Units in the Blazblue series, Compa in the Neptunia series, Lian Shi in Dynasty Warriors, Cerebella in Skullgirls, and Riven the Exile in League of Legends. Beyond voice acting she has a large YouTube following for her singing. She provides vocals to songs in Adventure Time: Hey Ice King! Why'd You Steal Our Garbage!? and Shantae: Half Genie Hero. She currently casts and directs Skullgirls and is recognizable to eSports fans for hosting IGN's IPL 4 and 5.
EYESHINE

Formed in 2004 by frontman Johnny Yong Bosch and Maurice Salmin, Eyeshine is an Edge Rock band hailing from Los Angeles, CA. Their third album, "My Paper Kingdom" features their award winning song "Alone," whose honest and simple lyrics made a connection to a steadily growing fan base in 2009. They continued to Self Produce albums making their latest edgier album "Revolution Airwaves" and acoustic album "Like Yesterday," 10 albums on their Discography.

Eyeshine won the worldwide Ford sponsored competition "Gimme The Gig II" in May 2012. They recorded and filmed a single with the Legendary Don Was (7 time Grammy Award winning Producer – Rolling Stones, Elton John, John Mayer, etc) and Krish Sharma (Producer/Engineer – Hilary Duff, Jesse McCarney, etc) out of the "Ford Focus Studio." Which is a recording studio built into a Ford Focus by "Mad" Mike (Pimp My Ride). The one-hour special special aired on west coast television (KTLA, KTVU, and KICU).

Please check out their concert and bring a friend or two-hundred.
If you end up not liking them, feel free to throw Money, Peanut M&Ms, and Haribo Gummy Bears at them.
Or you can shower them with Vitamin Water, Red Bull and sugar-free Red Bull.
 

THE SLANTS

Portland's The Slants are the first and only all-Asian American dance rock band in the world. They offer up catchy dance beats, strong hooks, and a bombastic live show that is "not to be missed" (The Westword). The Willamette Week says "While the band may well be best experienced live, Slants releases always promise a few blistering, note-perfect singles." The music is the perfect combination of 80's driven synth pop with hard-hitting indie, floor-filling beats which fans affectionately dub as "Chinatown Dance Rock."

They've been featured on NPR's "All Things Considered," IFC TV, Huffington Post, MTV, and over 1500 radio stations, tv shows, magazines, and websites worldwide.

17 international tours, including appearances in 46 of 50 U.S states, have led to headlining showcases at major festivals such as SXSW, MusicfestNW, San Diego Comic-Con, Dragon Con. The band has also tour/provided support for The Decemberists, Mindless Self Indulgence, Girl Talk, Apl.De.Ap (of Black Eyed Peas), Blindpilot and Shonen Knife. In 2011, The Slants worked with the Department of Defense for a series of shows at U.S and NATO bases in Eastern Europe, dubbed "Operation Gratitude."

Two of their recent music videos feature martial arts choreography by Sammo Hung (The Matrix, Ip Man, & Enter the Dragon) and international stars Daniel Wu and Shu Qi.

Whether rocking music halls, anime conventions, maximum-security prisons, colleges, or army bases, it's clear that The Slants' infectious brand of "so damn good" music will leave you wanting more (MRU Magazine)
Dante Basco, Bryce Papenbrook, Giancarlo Volpe, and more appear at Supperclub in Los Angeles on Thursday April 3rd at 7:30 pm!
Press Release:
The Fandom Society's inaugural COSPLAY BALL will be the largest cosplay event ever held in Hollywood, CA. This unique event allows fans who arrive early to meet their favorite stars from hit movies,TV shows, and internet series in a personal and interactive environment. The meet and greet event will be followed by an outrageous night of cosplay and special performances. Join us and meet your friends in fandom!
The Fandom Society is a community of fans, celebrating each other's interests. We help you find your friends in fandom and be a part of a community of fans.
Who's coming?
So far we have two confirmed hosts, Bryce Papenbrook and Giancarlo Volpe. Bryce Papenbrook is a voice actor and has been in the roles of Eren Jaeger (Attack on Titan), Rin Okumura (Blue Exorcist), Kirito (SAO), Masaomi Kida (DRRR!), and is the voice of Makoto Naegi (SDR). Giancarlo Volpe was the director for Avatar: The Last Airbender and Clone Wars as well as the producer for Green Lantern: The Animated Series. And, of course, Dante Basco, the man behind the idea of Fandom Society. Dante Basco is best known as the voice of Zuko from Avatar: The Last Airbender, General Iroh from Legend of Korra, and Rufio from Hook.
Event Schedule
7:30PM – 10:30PM Meet & Greet (Open to Guests Under 21 & 21+)
7:30 Doors Open for VIP Ticket Holders
8:00 Doors Open for General Admission Ticket holders
8:30 Intro & Cirque Performance
9:00 AJ Rafael Performance
9:45 The Megas Performance
10:15 Cirque Performance
10:30PM – 2:00AM Cosplay Ball (Open to Guests Over 21)
11:30 Cirque Performance
11:45 DJ Rufio Set
Hosts
Dante Basco
Bryce Papenbrook
Giancarlo Volpe
Special Guests (Updated)
AJ Rafael
The Megas
Jack DeSena
Kevin Michael Richardson
Christine Marie Cabanos
Victor Yerrid and The Rufio Puppet
Adrianne Curry
Kari Wahlgren
Lauren Landa
Mary Kate Wiles
Xander Jeanneret
Yoshi Sudarso
Peter Adrian Sudarso
Meghan Camarena
Blake Foster
Vanessa Marshall
Jason Spisak
Bryan Konietzko
Mary Kate Wiles
Kurt Matilla
Natalie Hoover
Kira Buckland
Erika Harlacher
Greg Cipes
Jake Castorena
Benjamin Diskin

What is Fandom Society?
The main idea behind Fandom Society is that everyone is a fan of something. Whether it be video games, anime, webcomics, comics, etc. someone's a fan of something. Fandom Society is a way to meet new people within these fandoms and even to meet and interact with people you who would normally be behind a signing booth. The main goal behind Fandom Society is to break down that barrier between the fan and the content creators (because even Dante Basco can be a fanboy). We also want to show mainstream media what it is to be in a fandom and to be into cosplay (let's pretend HoC didn't happen).
Cosplay ball means… Cosplay! If you want to create an entirely new cosplay for this party alone, go ahead. Or if you want to recycle one you're really proud of, do that too! We're going to have a lot of coverage of this event so bring your best foot forward. The hosts will also be going around looking for the best costumes and you will be put front and center in a fashion show for the entire party to see. I don't know about you, but that's some motive to bring a great cosplay.
Now what are you doing? Go and buy your tickets and bring your friends too!
Supperclub
6675 Hollywood Blvd, Hollywood, CA 90028