Event Details: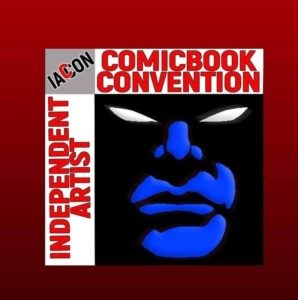 Convention Name
IACCON
Convention Website Address
https://iaccon.com/
This convention will take place:
Date
11/18/2023
About This Convention
Independent Artists Comicbook Convention is bringing everything collectible to the Fishkill area. We have Collectibles, Cosplay and Comicbook Artists….

This is event is to bring the love of the comicbook culture to the area and teach the next generation about the Collectibles industry.

Nov 18th, 2023 11am-5pm

We will be featuring a screening by local creators and local Artists as well.
Venue Name
Fishkill Recreation center
Address
793 NY-52, Fishkill, NY, 12590, United States (US)
Number of Dealer/Exhibitor Tables
60
Projected Attendance
400
Please select the Category that best describes the convention*
Comic Books
Additional Categories
Collectibles
Science Fiction and Fantasy
Guests
Ryan G Browne
Reinaldo Pizarro
Hector Rodriguez
Harry Sheridan
Sean Lewis
Steve DeSario
The Council of Comics
Batyard Productions
John Giang
Johnny Desjardins