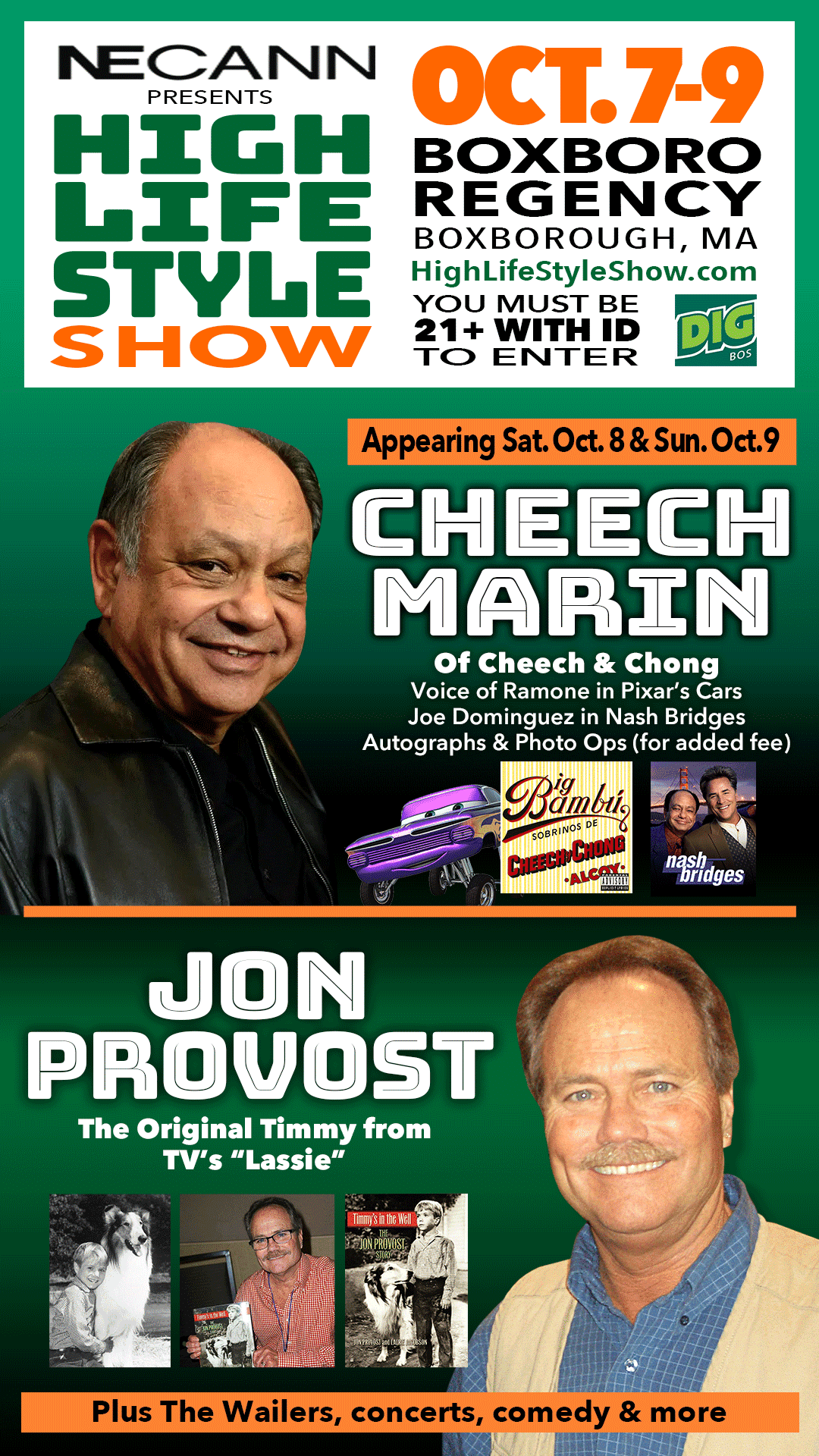 Meet Cheech Marin, one half of the stoner-hippie comedic duo Cheech and Chong, Marin will be appearing at the The High Lifestyle Show October 8-9, 2022 at the Boxboro Regency Hotel in Boxborough, MA to sign autographs and do photo ops (for a fee).
Cheech as become perhaps one of the most well-known and respected Chicano achievers in the world of entertainment. As an actor, director, writer, musician, art collector and humanitarian, Cheech is a man who has proven that he has the intellect and wit to make a simple smile appear in any situation.
We are super stoked to announce, a true renaissance man, our guest Cheech Marin. Cheech will be meeting fans and signing items, art and autographs Saturday and Sunday Oct 8 & 9.
Also appearing will be Jon Provost (Timmy from Lassie), The Wailers, Roots of Creation, and more music, comedy and more.
Limited tickets are available now!